As Big Island luxury real estate brokers, we know the dream of many who live in the Mainland U.S. is to make the big move to Hawaii. If you're considering taking the plunge and investing in luxury real estate, there's a lot more you're going to love than the house or property itself. You've likely already imagined just how different it will be, but what will you love most? We have a few guesses below.

​​​​​​​Experiencing the Pacific Ocean every single day. You don't have to live on the ocean to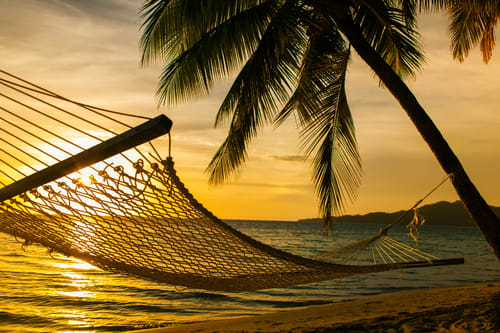 enjoy its beauty, you'll see it any time you're walking, biking, or driving in the Kohala Coast or Kona area. It's been proven that , and there's a reason (or several, most likely) – the beautiful blue azure for as far as you can see, and the positive ions the ocean puts into the air. In a word, paradise.

Living outdoors. Well, not literally, but you'll notice if you've browsed many luxury Big Island real estate listings, most of them boast of the fabulous decks, lanais, pools, gorgeous coastal or ocean views from the windows or sliding glass doors, etc. The fact is, because of the warm, comfortable climate we enjoy all-year-long, most people do spend much of their time outdoors taking in the beautiful surroundings, engaging in golf, water, or other activities or entertaining friends outdoors. It's an outdoor kind of lifestyle!

The cuisine. Of course it's different from what you typically find in Chicago, New York, or anywhere else in the mainland – it's Hawaii, after all. Many foods are grown locally without the use of pesticides, and you'll enjoy fresh fruits, vegetables, and grass fed beef. Food festivals are everywhere, and your health will thank you for it. Imagine a diet of local fish, beef, pineapple, papayas, mangoes, cucumbers, avocadoes – delicious, and chefs around these parts know how to prepare mouth-watering dishes.

The friendliest people in the world and a new culture to learn about. On the Big Island people actually smile at each other, regardless of whether they know one another! You never have to be afraid to look someone in the eye, and you'll make friends of strangers everywhere you go. It's a completely different lifestyle and culture, and one you're going to enjoy immensely.
​​​​​​​

If you're moving to Waimea, Kohala Ranch, Kohanaiki or any of the fabulous resorts, or anywhere on Hawaii Island for that matter, it's an entirely different world and lifestyle you're definitely going to love. For help finding luxury properties on the Big Island,
contact Mauna Kea Realty today
.