Lavishly furnished homes that sometimes even include the artwork displayed on walls, also known as turnkey homes, are highly attractive to high-end buyers today for a variety of reasons. As experienced Big Island real estate professionals, we know that many who are in the market for a luxury property in Kukio or other upscale resorts or communities prefer a furnished home to one that's empty. If you haven't given it much thought, we'll explain why this is a growing trend.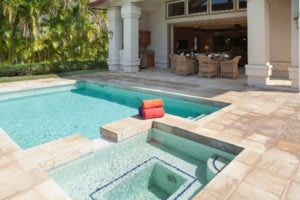 68-1025 N KANIKU DR #409 Kamuela, HI
Luxury buyers on the Big Island are often willing to pay for a home they can move in to, without the hassles of moving furnishings or even purchasing all new furniture. According to some high-end furnishings brands, buyers of luxury properties desire a home that's designer-ready and includes luxury driven features. Many people looking at high-end homes on the Kohala Coast or within the Mauna Kea Resort are in search of a second home or vacation property, one that's ready and requires only that you bring along a suitcase or two.

For some, effortless ownership is extremely appealing. Many in the luxury home market don't care to spend extra on a home that's decked out with designer furnishings and appointments, and in fact prefer the turnkey approach.

Another situation in which a furnished home is preferred is when a buyer is moving internationally, understandable given the process of selecting furnishings and going through customs, not to mention the hassle and time involved. Even for those moving from another state in the U.S. to Hawaii, a turnkey home makes moving in almost effortless. For most luxury homebuyers, it's worth the added cost.

​​​​​​​When a high-end home is already lavishly furnished, it's easy for the buyer to imagine living in the space. Potential buyers can also clearly visualize the floor plan, something that's often difficult when a home sits empty.
As you can see, there are many reasons buyers are trending toward turnkey homes today in the luxury market. If you're interested in a beautiful, designer furnished home on the Big Island, contact Mauna Kea Realty today.