Located on the Big Island's northeast coast, Hamakua offers a sensational life experience, whether you intend to live in a beautiful luxury home yourself, purchase it for a rental property, or are an investor looking for a property that is profitable and highly sought after. Essentially, the Hamakua coast represents all of the dynamic and unique diversity the Big Island has to offer.
The entire state of Hawaii offers spectacular landscapes and beautiful, tropical weather which provides unique opportunities the rest of the U.S. simply can't offer, however, what really sets Hamakua apart from the rest is its colorful, textured, and lush coastline. Spectacular waterfalls, rolling hills, steep cliff sides and valleys carved by water, and an abundance of eucalyptus trees and exotic, colorful plants make this area one that is unlike any other on the island. If you desire to live in luxury in an area where the cool breeze is fresh and the sunshine warm, it's truly sensational and beyond description.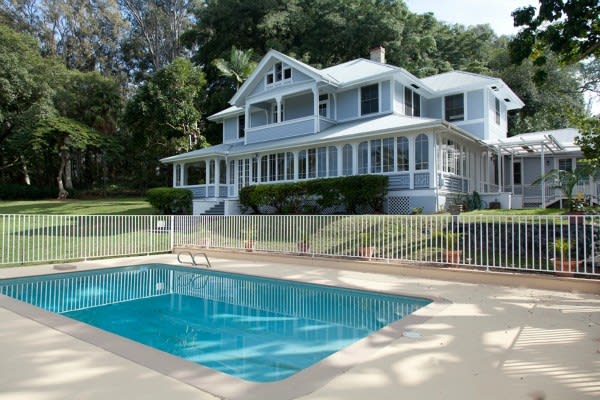 48-5323 Kukuihaele Rd Honokaa, HI 96727
At Mauna Kea Realty, we are the experts at luxury real estate in Hamakua and have many listings available, and sometimes the surroundings are even more spectacular than the homes themselves. We know that a home isn't just what's on the inside, but the outside as well; it's part of life's enjoyment and true peace and fulfillment. Enjoy surroundings that appeal not only to your sight, but smell and sensation, as well as nature's true beauty and peace, surround you in every direction – its beauty and relaxing, peaceful atmosphere will actually give you goosebumps! Whether a modern plantation-style home is more your style or a high-end luxury estate, we have properties that meet these criteria and everything in between.
From lush, laid back properties that bring the old Hawaii lifestyle to mind to ranches, vacation rentals, homes reminiscent of Japanese temples, New England barns, and majestic oceanfront properties, we offer a wide array of beautiful, luxurious properties located in the tranquil, lush surroundings only Hamakua has to offer. Contact us today to learn more about all of the upscale real estate opportunities Mauna Kea Realty has to offer to those with discriminating tastes.