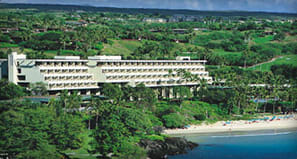 Aloha from Mauna Kea Realty, the exclusive real estate brokerage company at the legendary Mauna Kea Resort.

​​​​​​​In addition to serving the needs of the property owners at Mauna Kea Resort, we also provide insight and services for the surrounding areas and resorts on the Kona-Kohala Coast.
The principals of Mauna Kea Realty started their real estate careers over 30 years ago, when the Kona Village Resort and the Mauna Kea Beach Hotel were the only lodging north of Kailua-Kona.

These include Kukio, Hualalai, Mauna Lani, Waikoloa, Puako, Kohala Waterfront, Kohala Ranch, Waimea and North Kohala.

​​​​​​​We have been part of the evolution of what has become one of the premier real estate markets in the world. We have participated in numerous transactions in all of the resorts and communities along the coast. We have a long-term perspective and the local knowledge that allows us helps provide the appropriate context for our clients.