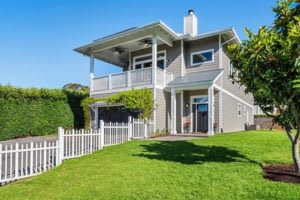 65 1192 Hokuula Rd Kamuela, HI 96743
As Big Island luxury property brokers, we can understand the confusion as to why one town would have two names. While locals know it as Waimea, there's a city of the same name on another of Hawaii's islands, so the post office designates our town as "Kamuela." Whichever you call it, there are lots of reasons to choose this little piece of paradise if you're looking for a place to live that offers a little bit of everything! Location is one thing that makes Waimea a wonderful place to call home,
considering its location well above sea level. Just a hop, skip, and a jump from the most beautiful beaches on the Big Island, the altitude makes temperatures a bit cooler than those along the coastline. Since it's the ideal place for those who enjoy ranch living, considering the wide open spaces, mountains, and beaches, you may enjoy a day of horseback riding or pamper yourself at a spa at nearby resorts such as , or resorts, where you can also enjoy a game of golf and other spectacular amenities.

Health food stores for the health-conscious (and who isn't these days), hairstylists, doctors, coffee shops, supermarkets and clothing boutiques – everything you could possibly need is nearby, much within walking distance, although Kamuela is North Kohala's largest town. Considering the beautiful weather, who wouldn't prefer to walk, ride a bike (or even a horse), and enjoy the great outdoors?

Rich in culture and history, with lots of activities for those who are active and crave fresh air, Waimea is socially engaging, whether you're a cowboy or someone who prefers wide open spaces and gorgeous country views. At Mauna Kea Realty we have many luxury homes and properties in or near Waimea, including ranch-style and custom homes, Parker Ranch acreage, tropical estates, and so much more. Browse our listings today, and find your dream property on the Big Island!