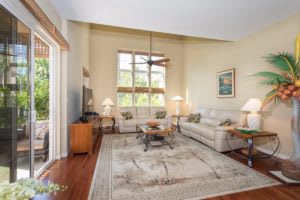 69-555 Waikoloa Beach Dr #1502 Waikoloa, HI 96738
Exciting news for those who enjoy the in the Waikoloa Beach Resort – three new tenants are coming in this year including , and ! As Waikoloa real estate brokers, we know the addition of these businesses will only add to the enjoyment of living in Hawaii.

​​​​​​​According to news reports the Original Big Island Shave Ice Company is scheduled to open later this year in a 1,235 sq. ft. space that will be the company's first permanent location, positioned near Roy's Waikoloa Bar & Grill 404.
​​​​​​​Foster's Kitchen will open their second Big Island location in the Kings' Shops near Macy's in a 4,312 sq. ft. space. Not a restaurant you want to visit when you want something to eat quick, Foster's Kitchen moves at a slower pace and takes great care in preparing delicious meals that include locally-sourced ingredients, certified organic products and non-GMO ingredients. Priding themselves for using fresh ingredients and preparing dishes fresh and "from scratch" at the time of the customer's order, Foster's Kitchen offers a diverse menu that includes appetizers, soups, salads, burgers and sandwiches, flatbread pizza, BBQ, pasta dishes and entrees including Cajun fish tacos, ribeye steak, Szechuan Ahi stir-fry and more. Definitely a relaxed experience and superb food.

Island Vintage Coffee will feature not only coffee, but whole beans, logo merchandise, and other products related to coffee. Patrons will enjoy the experience whether seated inside or on the outdoor patio!

We're excited about the new businesses coming to the Kings' Shops in the Waikoloa Beach Resort, and we know locals and visitors will enjoy the additions to this upscale shopping and dining facility.

At Mauna Kea Realty we have a wide array of real estate opportunities whether you're looking to invest in an estate lot, home, condo or resort villa. From Fairway Villas and Kolea to The Shores at Waikoloa and Hali'i Kai, we invite you to browse our Waikoloa Resort listings on the Big Island. Give us a call today!