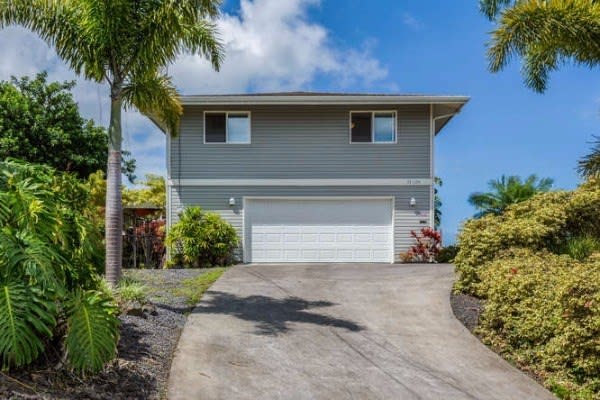 73-1184 Kahuna AO PL Kailua Kona, HI 96740
Even with the most luxurious homes in Hamakua, Kukio, Kohanaiki, the Ranch at Puakea, or other neighborhoods or resorts on the Big Island, the little things can often make or break the deal when you put your home on the market. While buyers in this market are typically well-off financially, they still want a home that's obviously been taken care of. Here are a few DIY tweaks that can make selling your Big Island luxury home easier.
Tidy up the landscape and exterior. Do the flower gardens need weeding or are the plants overgrown? Is the lawn, patio, or lanai neatly edged? Could the exterior of the house use a good washing, or the front door a fresh coat of paint? The outside says a lot about the inside, so make sure it's clean, neat, and tidy.
Beautiful floors are the foundation of rooms. Are the floors scratched? Rent a floor polisher and work out those scratches. If rugs/carpets are staying with the house, steam cleans away any stains or dirty spots.
What's that smell? Nothing smells better than a clean home, but you don't want to use products like air fresheners that are synthetic, as many people are allergic. Instead of aerosols and odor eliminators, make sure your home is super clean – and put the windows up for a while to let outdoor air circulate through. You could light a few scented candles for ambiance, but be cautious about air fresheners as potential buyers may not only be allergic, they may think you're trying to cover something up.
Make the walls look new. Dusty, dirty walls or scuff marks, and other stains can make your home look neglected. Before you put it on the market, fill nail holes where artwork or other items have hung, and give your home a fresh coat of paint – preferably in a light, neutral color.
Have closets, a laundry room, or other spaces that are cluttered? Organize everything. Whether on shelves, in cabinets, or on hooks on the walls, every item in your laundry, mudroom, or closet should have a place. When your spaces are super-organized, they appear much roomier – not to mention neater!
There are many other things you can do yourself to increase your home's appeal factor such as making sure kitchen drawers and cabinets all have handles or pulls, that drawer tracks function perfectly, even checking the front doorbell and scrubbing down kitchen appliances until they sparkle, regardless of their age.
At Mauna Kea Realty, we want to help you sell your Big Island luxury property as quickly as possible, and for a good price.
Contact us
today for expert guidance, answers to your questions, and more.