You can find luxury real estate in every state in the U.S., but nothing compares to the luxury properties and estates on the Big Island – not even close. In part, due to the magnificent natural surroundings and mild climate all year long, the island of Hawaii is unique and features homes for those with discriminating tastes. Gleaming gourmet kitchens, bathrooms that offer a spa-like experience, indoor-outdoor living, and of course spectacular ocean and mountain views, make this a decidedly different (and totally relaxing) way of life.
Here are a few reasons you might choose high-end living on the Big Island if you're considering a move.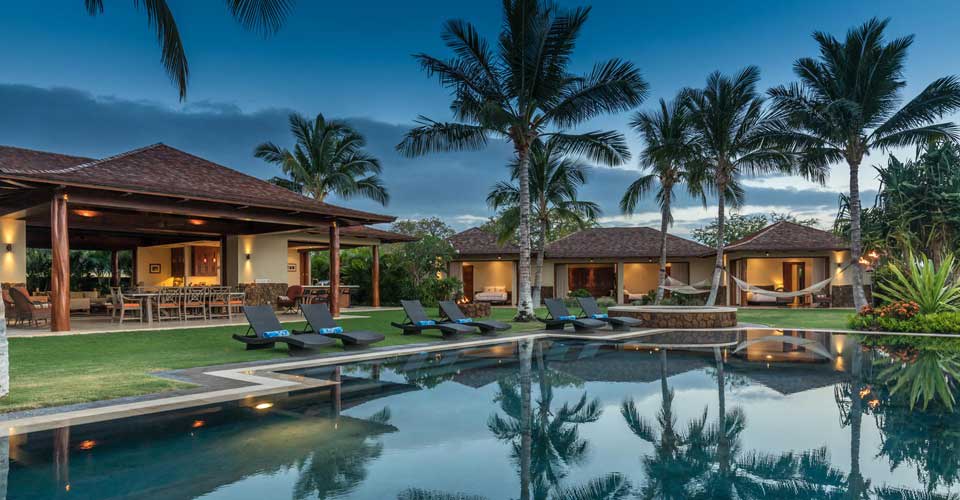 62-3908 Kauna'oa Iki Road Kohala Coast, HI 96743
Exceptional views. When you invest in a Hawaii luxury home, you can expect unparalleled views, whether of the ocean, golf course, mountains, gardens, or a combination. The natural surroundings and landscape are taken into consideration in the planning and construction of luxury homes, so you wake every day to amazing panoramic views all around.
Indoor-outdoor living. The Big Island is definitely a place where you don't want to feel "boxed in" when you're inside your home, and it's nearly a guarantee you never will, given that many luxury properties incorporate floor-to-ceiling glass features, outdoor rooms (including full kitchens), lounge areas and more. It's all about bringing the indoor and outdoor spaces together in a way that integrates seamlessly. Hawaiian architectural elements blend with Asian influences in features such as spacious lanais, lush landscaping, courtyards, and more.
Oceanfront living.
It's important to note that not all oceanfront living is the same on the Big Island. For instance, you may prefer a more rustic setting that's a secluded or
oceanfront property
that's designed with water activities, such as surfing, in mind. Prefer an oceanfront luxury home with resort beaches just a stone's throw away? Oceanfront doesn't mean the same thing to all people, and there are options.
Nature is outstanding. Beauty is in the eyes of the beholder, but the native vegetation and tropical landscape of the island are almost surreal in their beauty. From mango and papaya trees to the bursting bright colors in the hardy evergreen known as Ohia, you'll find the lush flowers and shrubs, and the vegetation native to the island in its natural surroundings, only add to the spectacular scenery and cultural feel.
For those who are passionate about golfing, tennis, and living an active lifestyle while enjoying gourmet restaurants and other resort amenities, luxury homes situated on resort property, such as the
Mauna Kea
or
Mauna Lani Resort
, may be perfect for you.
For all of your Big Island luxury real estate needs, count on the team at
Mauna Kea Realty
to provide guidance every step of the way.