Nearly everyone has thought about living in Hawaii, but now it seems everyone from millennials to baby boomers are making the move to the Big Island for a number of reasons. By the way, "senior citizen" isn't a thing in Hawaii, where baby boomers have a different mindset and are looking for an active, healthy lifestyle! In fact, moving to a locale where the environment is healthier is a priority for people of all ages.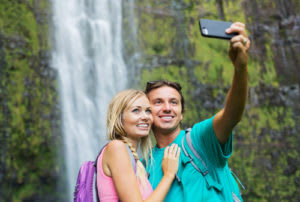 Not to leave Gen-xers out, this generation and millennials are in search of an improved quality of life. This encompasses many things such as a more relaxed way of life, clean water, space for organic gardening, cultural offerings, a good sense of community and a moderate climate offering plentiful sunshine! The Big Island truly makes it possible for any generation to live a healthier life while realizing their dreams.

What about boomers? Not quite ready for retirement living or a nursing home, those over the age of 50 consider themselves the "new 40" and are looking for the perfect place to retire, a place that allows them to live the life they've dreamed of for decades. Many live more active lifestyles and don't intend on slowing down any time soon. Given many boomers still have a few years to go until retirement, some enjoy working remotely or even starting their own businesses. Investing in a Big Island property as a vacation home now and perhaps permanent home in the future is common.

In Hawaii, living outdoors is as common as living indoors. The tropical climate, lanais that allow for relaxation or work, beaches, golfing, hiking, tennis and other outdoor activities lend to the outdoor lifestyle. When compared to living in many of the big cities on the mainland, there's just no comparison. It's a dream come true – and people are choosing more and more to live in paradise.

A healthier lifestyle, diverse culture, year-round mild temperatures, beautiful surroundings that go far beyond what you can imagine, there are countless reasons millennials, baby boomers and all generations in between are choosing Hawaii Island. No matter what type of home, estate or property you're in the market for, the Big Island real estate professionals at Mauna Kea Realty can help you realize the life you envision for yourself and your family.