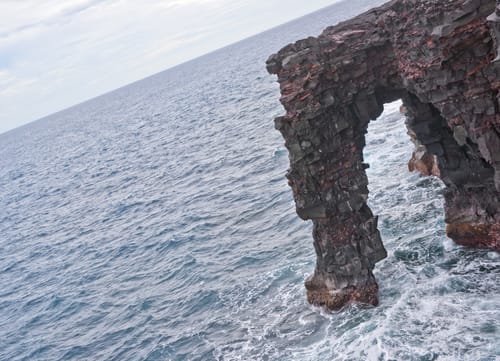 You can live on the Big Island and not be aware of all there is to see and experience; if you're vacationing, you certainly aren't familiar with some of the best places to visit!

​​​​​​​As Hawaii real estate brokers we think it's important to experience life to its fullest, which is why we're sharing a few of the countless places we believe you need to visit on the island!
Green Sand Beach, aka Papakolea Beach. Imagine a natural setting with glorious sunshine, sparkling green sand, a beach that is truly an oasis. That's what you'll find with Papakolea Beach, one that lies off the beaten path and requires a little effort to get to (perfect if you love hiking or a little 4 X 4 adventure). We can tell you this natural wonder is worth the effort!

​​​​​​​Hina Rae's Cafe is where you'll find Acai bowls and other great food and drinks, located in Honoka'a town and a great place to stop off if you're traveling between Hilo and Kona. Nothing fancy, just a great place to grab something to eat along the way and stretch your legs.

Ali'i Drive. Located on the Kona side of Hawaii Island, Ali'i Drive offers a wide array of things to see and do including fun beaches, historical sites, sea life, outdoor markets offering up local and homemade goods, shops and restaurants – a little bit of everything.

Meaning "curved water" in Hawaii, gorgeous Waipi'o Valley is not to be missed! On the windward side of the Kohala Mountains you'll find what you may possibly think of as the most beautiful place on earth, the Waipi'o Valley. Located along the Hamakua Coast north of Honoka'a, this is a place that may conjure the Garden of Eden with its nearly 2,000 ft. tall cliffs, cascading waterfalls, and spectacular black sand beaches. In a word, awesome.

Kokua Kailua. Kailua-Kona is a quaint and historic town that's better experienced when you can slow down and enjoy it on foot rather than driving through. One Sunday each month you can take in all of the local foods, crafts, booths, the Mokuaikaua Church or Hulihe'e Palace, a Hawaiian concert and more from 1 p.m. until 6 p.m. This takes place on the third Sunday of the month when part of Kailua-Kona is closed to traffic, so mark it on your calendar!

If you're a good swimmer and experienced snorkeler, you won't want to miss the opportunity to swim with the manta rays at night. The best way to experience these huge but gentle giants is to book a tour boat. The manta rays you see around Kona are generally about 12 ft. in wingspan, and during a night snorkel don't be surprised to see them come very close to the water's surface to feed on plankton. It's an experience few people enjoy in their lifetimes, so do it! You can browse around Ali'i drive (we already mentioned this area above) and find lots of companies to take you out.

Even though it seems all the news about this wonderful island has been related to volcanic eruptions in recent weeks, it's like with any other state in the U.S. – things happen, and Mother Nature is often in control. That said, a very small region of the island has been impacted and life moves forward. Whether you live on the Big Island or are coming to vacation or explore real estate possibilities, we want you to enjoy a wonderful and unforgettable experience! If you're considering a luxury estate, home, condo or other property be sure to contact one of our highly experienced and knowledgeable real estate brokers at Mauna Kea Realty – A Hawaii Life Company.