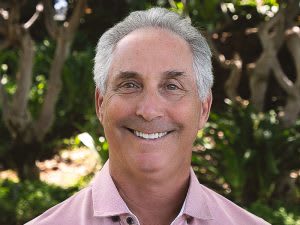 Mauna Kea Realty – a Hawaii Life Company is please to share some exciting news!

​​​​​​​Hawaii Business magazine recently revealed its annual list of the top 100 real estate agents in the state of Hawaii.

​​​​​​​The rank is based on closed real estate transactions in 2017, and for the first time included sales of residential vacant land.
According to Steve Petranik, Hawaii Business editor, the decision to include vacant land sales was the result of a desire by local boards of Realtors to have these sales included, as it "would more accurately reflect the performance of Hawaii's real estate agents."

​​​​​​​Our own Stephen Hurwitz ranked #16 in the top 100 list of Big Island realtors, an achievement we're very proud of. Hurwitz ranked #5 by island rank, and had 23 transactions for total sales of over $60 million in 2017. The criteria used by Hawaii Business in determining the top 100 list includes:
Multifamily sales are not included; results are based on sales of residential properties and residential vacant land.
New development and new project sales are not included.
Credit with the full selling price of a home is given to both seller's and buyer's agents.
Agents who represent both parties (seller & buyer) are credited with double the sales price.
Hawaii MLS transactions are the only ones accepted.
Having lived on the Big Island for 43 years, Steve knows the island and the market like no one else. With an intense focus on and in-depth knowledge of the resort communities along the Kona-Kohala Coast, those looking for a luxury property on the island's West side can count on Steve's expertise. Congratulations Steve Hurwitz!