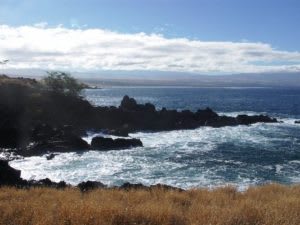 If you're in search of a home site on which to build a beautiful, upscale home, our Big Island luxury property brokers currently have several Kohala Waterfront properties available for your perusal.

​​​​​​​59-114 Umaumalei Pl 40, Kamuela is where you'll find a 28,536 sq. ft. oceanfront parcel with the South West orientation so many homeowners desire. Located in the Kohala Waterfront subdivision, you'll enjoy private access to the water along a gentle slope of land, private roads, underground power, and
more. Be sure to check out this magnificent parcel.

​​​​​​​59-118 Lauipala Pl 23, Kamuela is also located in the Kohala Waterfront subdivision and like the previous parcel, offers underground power, gently sloped topography and private access to water. With a total land area of 22,306 sq. ft., you'll enjoy being in close proximity to world class resorts including the Mauna Kea Beach Resort, magnificent white sandy beaches, and the spectacular sunsets viewable from your property year-round.

59-121 Kihi Kihi Pl 57, Kamuela is a Kohala Waterfront property that's ready for building, a 19,585 sq. ft. home site with underground electricity, fairly level topography, and sweeping views of the ocean and coastline, although this parcel is not classified as an oceanfront property.

Kihikihi Place 56, Kamuela is a nearly half acre ocean view lot where you'll enjoy not only magnificent sunsets from this prestigious location offering quick access to snorkeling and beautiful beaches, but watching dolphins, whales, or simply taking in the breathtaking views of the island's "Gold Coast" coves and sweeping mountain/ocean views. This property also provides a house plan completed by the architect and is ready for submission to the Design Review Committee.

​​​​​​​These are just a few of the Kohala Waterfront parcels we currently have listed on which interested buyers can build a luxury home for residential, rental, or investment purposes. For all of your Big Island luxury property needs, count on the professionals at for guidance and expertise.