When you're interested in selling a luxury resort property in Kukio or perhaps another high-end property on the Big Island, first you must select a real estate agent you trust to put your goals and family first. You should look to your agent for guidance, as an experienced agent knows the market well, and can help you find the right buyer while securing a good price for your home. All too often those who are selling a luxury home on the Big Island choose a real estate agent with little thought, and without interviewing potential agents to determine who they can trust with what is likely their largest asset.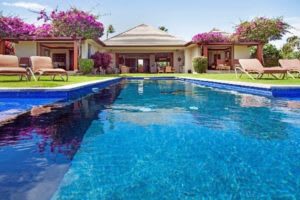 68-1099 PAUOA WY Kamuela, HI 96743
Every agent has to start somewhere; however, when you're the owner of a luxury property, you probably don't want to go with a real estate agent who is brand new to the business and has just been licensed. What you DO want is a professional you can put your full trust in, someone who is capable of setting the market value on your family's largest asset, and who can give you a time schedule in terms of sale in addition to a set fee for his or her services.

Now, for what you never want to hear from an agent who is listing your Big Island property or home.

The interview has begun, and what you notice is the agent immediately begins bragging about either his or her own success, or the company's success. While it definitely IS important to choose an agent who has been successful and works for a successful company, the agent's first priority should be learning about your needs and goals in selling your luxury estate or property. When it comes to selling a home, the conversation should initially be all about YOU, not the success of the agent.

It's also important that when interviewing an agent you can quickly determine whether he/she is experienced and knowledgeable regarding the current market conditions. They should take the time to explain how the market may affect pricing, overview the time it may take to sell your home, and explain any other pertinent details that you feel are important. Ultimately you want a real estate agent who is interested in educating you in all areas of the home selling process, not someone who simply wants to impress you with their (alleged) prior success. It should be a personal, one-on-one experience that is all about you!

​​​​​​​At Mauna Kea Realty we understand that when it comes to selling a luxury home or estate property on the Big Island, it really is a big deal – in fact, perhaps the biggest in your life. Don't work with those who brag about past experience; instead, choose a real estate agent who is genuinely interested in informing you about the market, who will answer all of your questions honestly, and who will work diligently to help you achieve your goals quickly.