Whether you're selling a home in one of the Big Island's premier luxury resorts such as
Kukio
or
Kohanaiki
, or in a prestigious neighborhood like
Kohala by the Sea
or the
Ranch at Puakea
, pricing your Big Island luxury home or property accurately from the beginning is important. Many homeowners make the mistake of pricing their home high in the beginning, thinking they'll simply come down later if necessary. This is really a mistake you don't want to make!
Naturally you don't want to price your home too low, however a price that's too high for what the market supports will result in your home sitting on the market for months – perhaps even years. In the end, it will likely sell for less because it sat on the market so long. Potential buyers may wonder what's wrong with your home and why it wasn't snatched up sooner.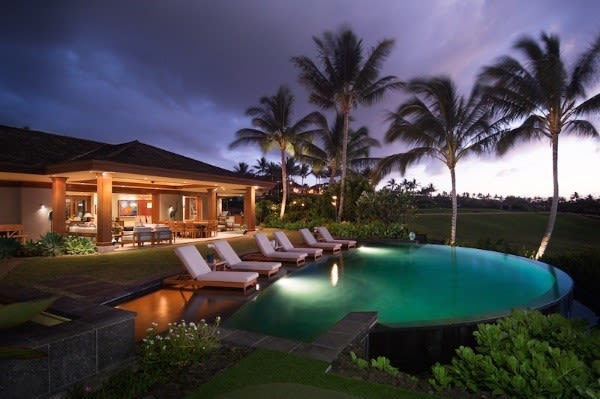 72-131 KUIKAWA PL Kailua Kona, HI 96740
What happens when your home is overpriced? Ultimately, you're helping others with homes of similar value sell their properties faster, simply because, to buyers, the lower priced home appears to be a better value. Sounds complicated; however, by working with an experienced Big Island luxury real estate agent who's familiar with and knowledgeable about the neighborhood and market, you can determine a good price that will help your home sell for top dollar.
It's also important to keep in mind that, in most cases, the first 30 days on the market is when sellers see the most interest and activity in their properties. If your home is priced out of the park, you've already lost all of those potential buyers who may have been interested those first 30 days if your home hadn't been priced too high.
Always remember that overpricing never attracts buyers; however, fair market value does. In the end, if you price your property too high you'll probably end up selling for less than what you would have sold your home for had you priced it accurately from the start!
Need help determining an accurate price for your luxury home? Are you interested in buying a beautiful upscale property along the Kohala Coast? At Mauna Kea Realty we specialize in luxury properties, homes, and estates on the Big Island. Let us help you with all of your real estate needs!