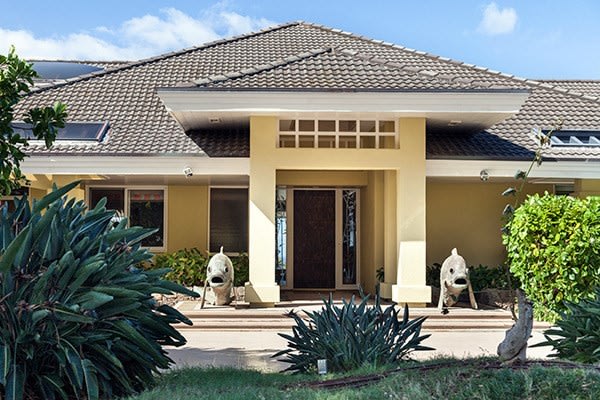 56-2961 Puakea Bay DR Hawi, HI 96719
Whether you're looking for property, an oceanfront luxury home, or a Big Island equestrian estate, Ranch at Puakea is magnificent beyond description. Located on the North Kohala Coast, Ranch at Puakea evokes the true beauty of Hawaii, offering an environment that, while sophisticated, is filled with understated elegance.
Simply stunning from any of the seemingly endless views, Ranch at Puakea provides a natural setting amidst expansive wide-open spaces, loose tree groves, and grass-covered pastures. Ultimately, this spectacular neighborhood on the Big Island is the perfect blend of the natural beauty of the Kohala Coast and the serenity of old Hawaii. For those in search of a peaceful, calm, and incredibly relaxed way of life, it's easily achieved in this upscale, refined, private enclave complete with a gated entrance.
Located at the foot of the Kohala Mountains just south of Hawi town, Ranch at Puakea is just 20 minutes north of the Mauna Kea Resort and extends over 2,000 feet of breathtaking ocean frontage. Imagine yourself enjoying the warm tropical breezes that wash in from the Pacific Ocean during the winter months! Soothing for the soul, mind, and body. With average temperatures in the 70's and 80's, property owners enjoy the weather year-round.
Whether you're in the market for 10 acres of pristine pasture land, an expansive 9 bedroom luxury estate that offers whale watching at its best, or a 5 bedroom 4,738 sq. ft. masterpiece with exquisite architectural design, we have several properties you'll fall in love with. One of our properties, an exceptional oceanfront luxury home situated on 4.87 acres with an expansive open floor plan and plenty of privacy is located at 56-3083 Puakea Bay Dr. C-1- in Hawi. This 12,927 sq. ft. home features hardwood and marble floors, double ovens, a wine cooler, a double-wall design, and stunning views of the coastline and sunset.
Learn more about Ranch at Puakea real estate and a way of life that's equally as extraordinary by
contacting
Mauna Kea Realty today.