For buyers and investors, there's no smarter choice than a luxury home on the Big Island, whether in
Kapaau
,
Hamakua
,
Kohala Ranch
,
Kukio
,
Kohanaiki
, or another upscale neighborhood or resort. Perhaps you're in the market for a second home that suits your lifestyle, or for investment purposes. Regardless, there are certain things you need to consider in order to buy a luxury Big Island property at the best possible price.
First, have no doubts about what you're looking for. In addition to number of bedrooms, square footage, and access to resort clubs, it's important to focus on which locations best suit your lifestyle and family preferences. Do you need home office space, and prefer an expansive lanai looking out over the coastline or ocean? The luxury market on Hawaii Island is comprised of high quality, premier custom homes that are often in demand by corporate CEO's, celebrities, and Asian or other foreign buyers, looking for an escape from the hustle, bustle, and stress of everyday life. Land that can be developed is available but limited, so it's vital to look at your buying opportunity from a realistic viewpoint. Because there may be competition, know exactly what you want before the process begins.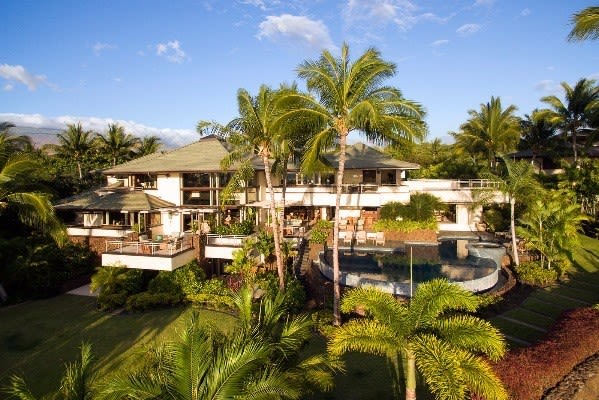 62-3692 Kiekiena PL, Kamuela, HI 96743
Represent your own interests by using a buyer's agent. It's important to understand market trends, median prices for a preferred area, what homes have sold recently and for how much, days on the market, and other real estate data. Going to open houses and scouring the web is a good way to get a strong grasp on what's available and within your price range, and a buyer's agent can be a tremendous help when you know exactly what you're looking for. Most real estate agents work for those selling a luxury Big Island home or property; with a buyer's agent, you have a knowledgeable expert with your best interests in mind.
Have a home inspection performed. Even a multi-million dollar luxury home may have issues that aren't obvious to the eyes. Depending on how serious any problems found by the home inspectors are, it may be a complete deal-breaker – or you may be able to negotiate a lower price. It's important to know everything there is to know about a home. Not only can it be a great negotiating point; you'll also have peace of mind knowing there are no major issues.
Patience is a virtue. The luxury home market on the Big Island is one that's highly competitive, so be patient and work with one of our Big Island luxury property brokers who can help you secure the home of your dreams in a quicker, more efficient manner. Give the experts at
Mauna Kea Realty a call today
!