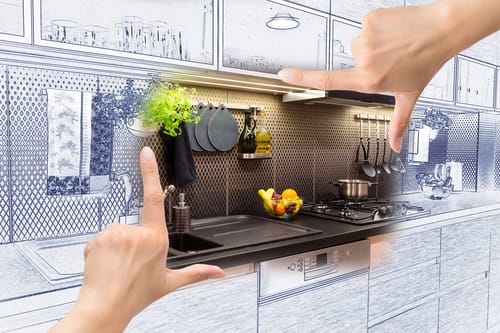 You may be considering a remodel for your own enjoyment of your Big Island home, or to make it more appealing to potential buyers if you're putting it on the market.

​​​​​​​Our real estate professionals know that most homeowners who renovate their homes want to increase its value and make it more attractive regardless of whether they intend to sell one day.
How can you make sure you get the best return on your investment?

​​​​​​​You've probably heard that a kitchen or bath remodel is the best way to increase your home's value and make it more appealing. While this is true in some cases, it really depends on the overall condition of a home and what other projects may be even more important in a buyer's eyes. For instance, most buyers would choose to have a new roof or siding if they had to choose which improvement to take care of first. The good news is that you can recoup 80% or more of the cost of windows, roofing, or siding when you sell.

Think about it this way. A new roof is vital if the current one is in bad condition and just one rain shower away from leaking. Siding may be faded, warped, or generally worn out. If all of the appliances, fixtures and plumbing are functioning in the kitchen and bath, the buyer would prefer to update these rooms at a later time themselves and have the roof or siding replaced now. This is especially important if you are remodeling your home for the purpose of selling, rather than for your own enjoyment.

What you do on the outside can make a big difference if you're looking to sell. From new siding to expanding the lanai or a gorgeous landscape, it's what's on the outside that matters in many cases. The importance of great curb appeal can't be stressed enough; after all, if a potential buyer doesn't find the exterior and landscape of your home appealing, it isn't likely they will want to see the inside.

If your Big Island home is basically in good condition in terms of the roof, siding, windows, A/C system, etc. then remodeling the kitchen or bathrooms or even expanding the space by adding a room can be a smart investment. Ultimately, it's about looking at the big picture and thinking about your home from the buyer's perspective.

Ready to sell your home or property? At Mauna Kea Realty – A Hawaii Life Company our Big Island luxury real estate brokers are committed to helping you get the best price for your property as quickly as possible. For more tips on increasing the value of your home, give us a call today.