If you're looking to live the life of luxury, there are advantages to all of the Hawaiian Islands. Every island has its own unique qualities and is different from the others. Some of the factors to consider if you're in the market for luxury real estate include whether you prefer a quiet lifestyle, love city life, what your interests and hobbies are, whether you have children or pets, and more. The island of Hawaii (Big Island) is the biggest island of all, however it has the smallest population per area of all the islands.

Hilo is the island's oldest city, and Kona is where you will find all kinds of recreational activities, as well as tourists. In terms of geography, you'll find it all on the Big Island – tropical rain forests, the highest mountains, petroglyph sites.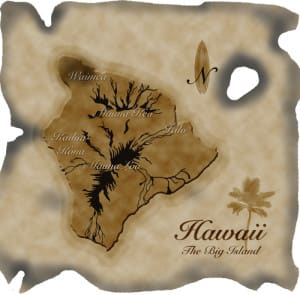 Hawaii Volcanoes National Park, and the most amazing waterfalls you will ever see – not to mention the beautiful ocean!

​​​​​​​If you're looking for a primary residence or second home within a resort environment, South Kohala is where you will find luxurious living and an enhanced living experience as the Kohala Coast offers up enchantment like you've never seen. The Mauna Kea, Waikoloa, and Mauna Lani resorts are where you will find exceptional golfing opportunities, fine dining, shopping, and much more.

With an ideal climate nearly year-round, the Big Island is the perfect destination for those looking for a relaxed, easygoing lifestyle. Whether you prefer privacy or love to get out and enjoy the ocean, golfing, tennis, hiking, or any of the dozens of amenities offered by the resorts, you'll love the 80 degree temperatures and ocean breezes.
While the Big Island offers affordable real estate, you'll also find the luxury properties amazing; in fact, some properties such as the Historic Nani Paniau estate will leave you breathless! Until you see these beautifully manicured, upscale homes for yourself, it's impossible to realize just what the life of luxurious living really means. To learn more and find the perfect property for your needs, contact the team at Mauna Kea Realty today.