If you're moving to the Big Island, no doubt you have questions about the best way to ship your belongings. The good news is that many
Big Island luxury homes
are furnished, but not all of them. If you're wealthy, you may not be too concerned with the costs of moving your furniture, cars, and other belongings – you may be more concerned about the time it takes for your things to arrive, or if there are items that cannot be shipped. Our Big Island luxury real estate professionals are sharing some great information below to help you with the move.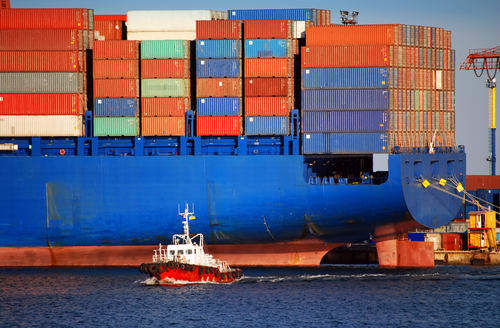 What are those items you'll want to bring over as soon as possible? Family valuables and heirlooms, items that may be difficult to replace, important documents, your pets, and of course your car so you can get around. It's important to keep in mind that it may be less costly to purchase a vehicle on the island than to have yours shipped over from the mainland, depending on its value. You'll also want to bring along a pair or two of long pants such as jeans and a sweater or a light jacket, as it can get cool every now and then.
How long will the wait for your belongings be? While it takes about two weeks on average to get your things moved, it depends on several factors such as where you're moving from, the company you're using to move/ship your belongings, how much you have to move, etc. Considering the Big Island is surrounded by water, there aren't many shipping options.
Your things can be shipped via mail service/post office, or ship, barge, or crate. If you aren't bringing a lot over from your prior residence, the quickest way to get your belongings is by shipping USPS, UPS or FedEx. Items shipped in this manner typically arrive within a week or less. If you're moving your entire house and big/bulky items, using a shipping company is the best (and cheapest) way to go. It can take up to a month to receive your belongings, but it's usually just a couple of weeks.
While you can bring almost anything with you to Hawaii, what you can't bring are species of animals or plants considered invasive, or hazardous materials. The state has many plants and animals that are native to the islands, which could be negatively impacted by species that are foreign.
What's the cost of shipping large or bulky items to the Big Island? Again, it depends on how far away you're coming from, the method of shipping, company, etc. On average, shipping the contents of a 3-bedroom home will fall somewhere in the range of $5,000 to $10,000, however, this could increase if your household belongings take up substantial space on the barge. The weight and dimension of goods are used to determine cost.
What about shipping your cars? Based on the same factors mentioned above, it usually costs about $1,000 to $1,500 to ship a vehicle. As with everything else, the price may vary depending on weight, size, etc. If you're bringing over two or three vehicles, you can see how the costs will add up. If your cars are older and not worth a lot, you may prefer to sell them rather than paying to have them shipped to the island.
es, moving to Hawaii is a bit more complicated than moving within the mainland, where you don't have to cross the ocean – but it's definitely worth the effort! If you're in search of a
luxury home or estate on the Big Island
or a
parcel of land on which to build
, give
Mauna Kea Realty a call today.