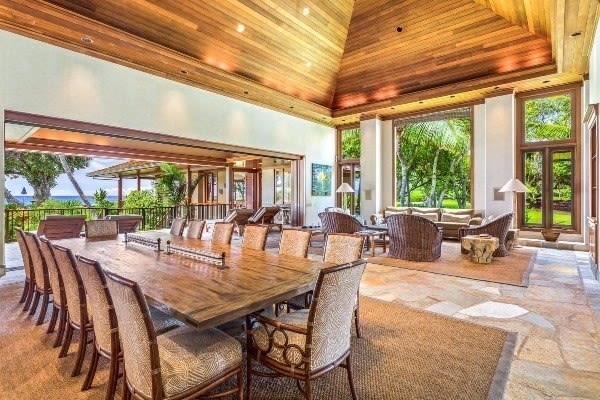 69-2014 Nani Paniau Pl Kamuela, Hi 96743
Perhaps you live in Florida, Tennessee, California, or any other state in the U.S. and are looking to move to another state. Maybe you live in Canada and dream of living in Hawaii. Regardless, if you are thinking about buying a home on the Big Island or another state outside of where you currently live, it's important to know as much as possible about what you are doing! It can be much like trying to buy a home in another country, so knowledge is key to success. Our Hawaii Island luxury real estate brokers have a few tips to help ensure the process is as easy as possible.
First of all, know that all real estate agents are not the same. You will want a buyer's agent, not a listing agent. Why? In most cases, a listing agent represents the seller, which means his/her responsibility is to sell the property depending on the seller's terms and at the highest price.
On the other hand, a buyer's agent represents the interests of the buyer and does not reveal your personal information without your permission. Additionally, a buyer's agent is usually extremely familiar with the neighborhoods or communities you are interested in and capable of helping you find the property or home you are looking for.
When searching for a buyer's agent in Hawaii or any other state, it can help to search the web. Rarely can you get recommendations or referrals from friends, co-workers, or family members unless you have several contacts who live in the area you are considering who have worked with a good buyer's agent? In this case, rather than searching online listings which typically represent the seller, you may want to perform a search on the specific geographic area you want to move to followed by the "buyer's agent."
Consider attending open houses if possible. You can ask whether the open house is hosted by a listing or buying agent, and if it is hosted by a buyer's agent you will have the perfect opportunity to not only learn about the agent and his/her knowledge and experience, but the home you are interested in. If the open house is hosted by a buyer's agent, you can glean a lot of info by searching online to see if the agent has a website, social media presence, reviews, etc.
Buying a home in another state can be complicated, but finding a great buyer's agent who can represent your interests and help you locate the ideal property that meets your criteria can help make it easier. If you're making the move to the Big Island from another area, trust the real estate professionals at Mauna Kea Realty – A Hawaii Life Company to help make it all less stressful!