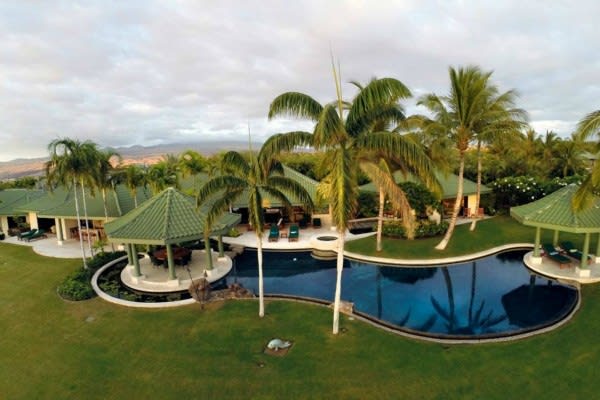 62-3680 N KIEKIENA PL, Kamuela, HI 96743
Marketing luxury homes may seem like a simple process, but the fact is there are things you can do to attract more buyers and speed up the sale. Whether you are selling luxury real estate on the Big Island of Hawaii, or in any other area of the U.S., we have a few tips to help make the process easier and less stressful.
Of course, the real estate agent you choose can make a big difference in how quickly you sell your luxury home, as he/she will be familiar with the area, market, and what buyers are looking for. However, as the homeowner, you can also take steps to ensure your home sells as quickly as possible, for a good price.
It's important to create an image that engages potential buyers. This means fixing any damage, no matter how minor it may be, and focusing on the smallest of details. A luxury home should be immaculate, as the first impression a buyer gets of the home is the most important. Any little flaw will stand out to a buyer who is prepared to spend millions of dollars on a dream home, or investment property.
In addition to repairing any minor damage and making sure your home is spotless, you'll want to have it inspected as well so that potential buyers can feel secure knowing the home is in good condition in regards to structure, foundation, roof, wiring, plumbing, etc. While you may not realize it as a seller, buyers often focus on the smallest of flaws, making it difficult for them to see the big picture.
Once your home is in perfect shape, focus on the marketing. It does take a little extra time and money, but it's definitely worth it. Write persuasive descriptions of your home for listing in the newspaper and online, and have professionals take pictures of the interior and exterior of your home. Pictures truly are worth 1,000 words when it comes to selling a luxury home. You may also want to consider having a professional create a luxury website specifically designed to sell your home; this sets it apart from the rest.
You can actually brand your luxury home by having a great description that appeals to buyers, professional photography, and even videos of your home. Whether you want to depict a home that's luxurious and elegant, or impressive yet relaxed and understated, it's all up to you!
At Mauna Kea Realty, we help sellers and buyers interested in buying or selling luxury real estate on the Big Island of Hawaii accomplish their goals.
Contact
us today for unparalleled service, experience, and results.