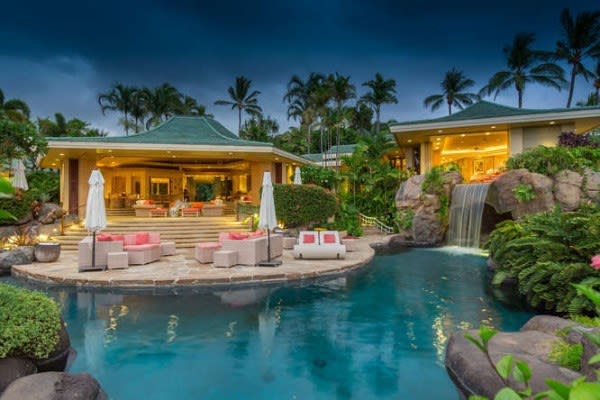 62-3916 Lanikeha PL Kamuela, HI 96743
If you're considering putting your Kukio, Kohala Ranch, Mauna Lani, or other luxury resort or neighborhood home on the market, you'll want to make it as attractive as possible to buyers. Those who invest in luxury properties can be very choosy, so you want to do everything possible to make your home appealing. Our Big Island luxury real estate professionals have a few suggestions to help make your venture a great success!
First, remove all the clutter. Clutter includes not only magazines, papers, the mail, and other "stuff" we all tend to leave lying around or stacked up, but family photos and other personal items. You want the buyer to be able to picture his/her own family living in those spaces – and clutter makes a room look and feel small and unorganized.
Clean and great smelling is important. You may not think a buyer cares if the floors have been polished or the kitchen appliances have been cleaned, but they do. Buyers want a home that looks cared for and tidy. Clean every nook and corner, and make sure your home smells clean by opening up the windows to let fresh air in, shampooing the carpet, using candles or odor neutralizers prior to a showing, etc.
Brighten the spaces with fresh flowers. Considering all of the flowers native to Hawaii, it isn't hard to create a beautiful arrangement to brighten up a corner – and they're great for the smell factor as well. Place a few arrangements strategically around your home for a fresh look and great fragrance.
If the carpet is worn or the floor is scuffed, repair, or replace. Potential homeowners don't want to consider the fact that they will have to spend the time, money, and effort to repair the flooring. If the carpet is worn out, replace it. If wood flooring is marked or scuffed, repair it if you can – if not, replace it. The floors are the foundation of the room, and buyers will check them out closely.
It's fairly easy to make your Big Island luxury home more attractive to potential buyers and usually requires only a little work. Clean it out, clean it up, and present it in the best light possible!
At Mauna Kea Realty our specialty is luxury homes and property along the Kona-Kohala Coast. Whether you're in the market to buy or sell, give us a
call
today!