When putting a luxury home on the market, whether on the Big Island of Hawaii or any other location, there are some things that must be considered in order to help your home be more attractive to potential buyers, and thus sell faster. Because selling luxury properties in resort areas such as Kukio and Kohanaiki and neighborhoods including Hamakua, Waimea, and Kohala Ranch is our specialty, we want to offer a few tips to help ensure your luxury real estate is its most appealing to buyers.
First, make use of the Internet in marketing. Having your real estate agent include quality photos of your home on the company website, using social media, and print advertising are all essential tools in making sure your home gets sufficient exposure.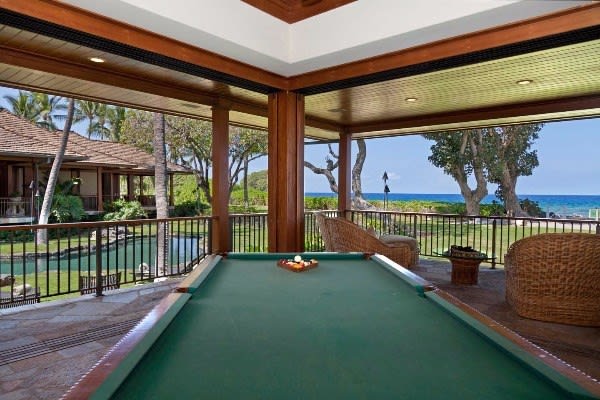 69-2014 Nani Paniau Place Kamuela, HI 96743
Make sure photographs, virtual tours, or videos are of exceptional quality. It's better to have 10 exceptional quality photos of a property than 40 that don't represent your home in a good light. Professional photographers can make the most of lighting, angles, focus points, – in short, they can make your home look fabulous.
Consider staging your home. Staging helps showcase the most important amenities that make the home one luxury buyers will be attracted to. Essentially, by staging you can reduce the amount of time your home will be on the market, and maximize price as well. Staging simply helps the potential buyer envision their own future in the home. For instance, if the dining room is large and spectacular, it can be decorated in a way that helps buyers "see" their own dinner parties easier than if they were to see a blank table.
Clear the clutter. A clean, neat home is critical when it comes to selling. Clear away the countertops in the kitchen, remove personal/family items from tables and walls, give the bathrooms and kitchen a thorough scrubbing. A clean, neat home indicates you take pride in it and have taken care of it over the years.
Make any necessary repairs. Whether the light in a ceiling fan needs to be replaced or the roof is in need of repair, make sure everything is in good repair, from the smallest to the largest. You will also want to consider a pre-home inspection if you're not certain whether issues exist. This will also come in handy when pricing your home, as one in good repair will sell for more than a home that has several items a potential buyer would have to spend money on.
These are a few suggestions for helping ensure your Big Island luxury property or estate will attract more buyers, and sell quickly. For help selling your property or finding your dream luxury home, count on the professionals at Mauna Kea Realty.