Whether you're selling a or Mauna Kea Resort home, or a home in one of the upscale neighborhoods such as or , selling an upscale luxury property is a bit different than with a traditional, more moderate-sized home. In fact, some buyers will never even view your Big Island property because they intend to renovate or tailor the home to their own needs. We have a few suggestions to help ensure your luxury home commands a good price.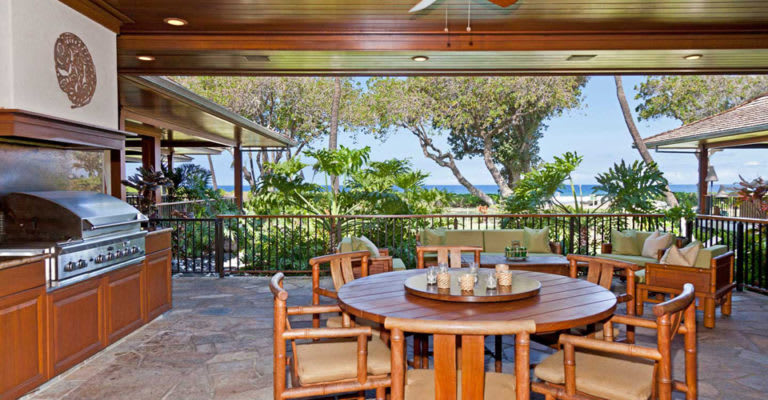 69-2014 Nani Paniau Drive Kohala Coast, HI, 96743.
When it comes to a luxury property, it's really a waste of time, money, and effort to make repairs or renovate. In most cases you'll want to sell your home as is, other than any necessary repair to protect the integrity of the structure. Luxury home buyers often make significant changes to a property, even tearing down portions or adding on a room or section.

Discreet advertising is important. Buyers of luxury properties are generally wealthy, but many are also well-known. Privacy is of the utmost importance – and blatantly advertising a luxury home could attract vandals and thieves who "seek out" upscale homes worth millions.

When it comes to staging, hire a professional who focuses on luxury properties. As mentioned earlier, most buyers of luxury homes don't really care about the home's current state – they want to see the structure and layout, or the "bones" of your property. A professional stager will showcase your property in the way buyers want to see it; it's more than clearing the clutter and removing personal items!

Don't hire just any real estate agent. Dealing with a luxury property is an entirely different ball game than selling a smaller, more traditional home. Also keep in mind that because agents typically get a commission on the sale, you'll likely have some who would practically give an arm or leg to get hold of a pricey luxury home. By working with an agent who specializes in luxury properties, you can rest assured that you'll not only get the best possible price for your estate or property, but you'll also get someone who's highly knowledgeable in current market conditions and other aspects of the luxury home market.

At Mauna Kea Realty, luxury properties are our focus; it's all we do. From buying or selling an oceanfront property to estate home sites and exclusive resort properties, our Big Island real estate agents are dedicated to helping you through the entire process, from start to finish. Never settle for less than the best!