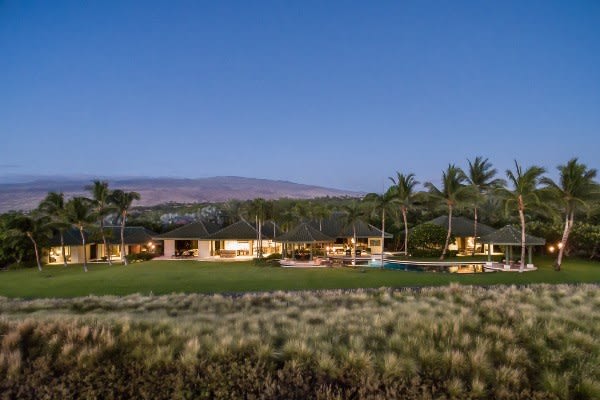 62-3680 Kiekiena Pl KAMUELA, HI 96743
Most people who've never experienced Hawaii would love to visit the islands – any one of them, for that matter. After all, an island is an island, right? Not necessarily. When it comes to buying a luxury property whether for rental income, as a seasonal residence, or as a primary residence, the Big Island offers exceptional opportunities and an enhanced living experience.
Many consider the Big Island the perfect destination for a vacation, or even retirement. If you've been to the Island of Hawaii while vacationing, you already know it's an island that's as diverse as the people who live there. It seems when it comes to a luxurious lifestyle, there is no end to the oceanfront luxury homes, ranch estates, resort properties, and of course championship golf courses. This is a truly dynamic market for those in search of luxury real estate, whether you're looking for land on which to build, or a sprawling home situated within close proximity of the ocean so you can enjoy spectacular views and the sounds of the ocean 24/7.
With a population of about 200,000, the Big Island leads the state in terms of growth with a younger, more diverse population than ever before. People come to Hawaii to visit, and many decide they want their own piece of paradise! Not surprising, considering the endless recreational and relaxation opportunities including golf, spa and fitness facilities, hiking and biking, extraordinary resort properties along with the north Kona and Kohala coastline, and of course the myriad of water sports for those who can't get enough of the ocean!
The Big Island is not only home to many of the most exquisite luxury properties in the world, it's where people come to live life to the fullest. Why settle for ordinary existence, when there's so much more to life than you could ever have imagined? At Mauna Kea Realty, we make living the good life easy. Browse our listings of luxury real estate and resort properties, or give us a
call today
!