If you're considering a luxury home in Hawaii (especially one on the Big Island), you may have doubts about moving to an island. Most people do, but we can help alleviate those doubts and give you many excellent reasons why you should move to our beautiful state!
While the winter season is over in most areas of the U.S., how did that work out for you? Maybe you're one of those who absolutely loves freezing cold temperatures and frigid weather, but if you're not, you'll be happy to know that a typical "chilly" winter day in Hawaii is about 72 or 73 degrees Fahrenheit. It's Heaven! However, if you do
get
a hankering to get off the island or you develop "island fever," you can always put your home on
VRBO
(vacation rentals by owner) and make some money while you go visit Michigan, Canada, or go to Colorado during winter months if you want to enjoy a little snow skiing.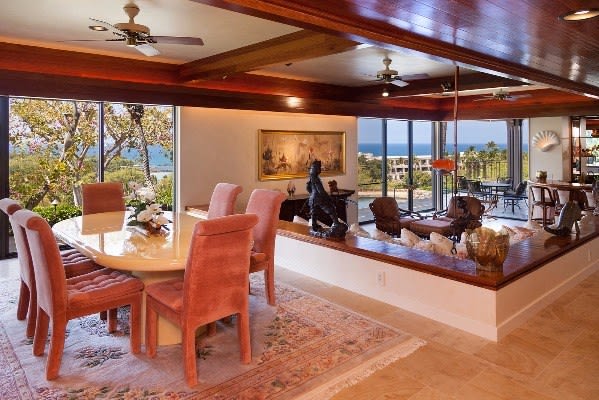 62-131 Kila WY 11 Kamuela, HI 96743
Island fever is a real condition, but it's no different from "cabin fever" or feeling like you need to get away when you live in any other area. When this happens, get some friends together and go island hopping – after all, we've got plenty of them here, and they're all unique with their own activities and personalities! If you really need to get away, consider Australia or Asia since you're already halfway there. Once you get away, it won't be long before you'll realize how ready you are to get back to the islands.
It's the happiest and healthiest state in the country.
People who live on the Big Island or any of the Hawaiian islands are happier, less stressed, and healthier. The relaxing environment and the fact that you're surrounded by magnificent tropical landscapes and gorgeous ocean views alone is enough to lower your stress level a few notches. Because of the active outdoor lifestyle, people are healthier and tend to live life to the fullest. Golfing, snorkeling, surfing, camping, hiking – there's definitely no shortage of healthy and fun activities to engage in!
While it's more expensive to live in Hawaii, you have to keep in mind that life is simpler. Those who are affluent have little concern about the expense, but if you do, consider this. The Big Island is where you can walk or ride a bicycle, so you won't find yourself driving for hours every day (save on gas and the wear & tear on your car). Flip-flops are a fashionable shoes in Hawaii, so you won't need lots of fancy dress shoes. Entertainment is free if you love hiking, surfing, snorkeling, or other outdoor activities, so there you go!
There are so many reasons people choose Hawaii as their home; once you do, you'll never want to live anywhere else in the world. If you're thinking about a luxury property on the Big Island, give the luxury real estate agents at Mauna Kea Realty a
call today
! We'll help you find your own perfect piece of paradise.