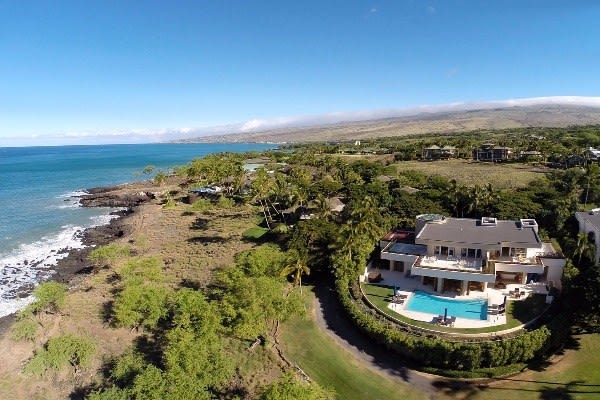 66-100 Kauna'oa Drive, Kamuela, HI 96743
Luxury living means different things to different people; for some of the wealthiest, location is top and foremost. For others, it's the living experience itself, conscious living, even the conveniences, privacy, or the understated, scaled-back type of living those who are more discreet desire. On the Big Island of Hawaii, luxury real estate can meet every person's definition of what luxury truly is.
Many in search of luxury property on the Big Island are looking for a turnkey opportunity; in other words, they desire a home that's outfitted with beautiful furnishings, security, the best of the best in accouterments – all they want to do is bring in their clothes and toothbrush. This also lends to the convenience many people look for in a luxury home.
Is luxury collectible? For many buyers, absolutely. Individuals with a high net worth often collect real estate the way others collect valuable artwork, antique cars, or other "trophies" that add to their worth. If you have the financial resources and love extravagant homes on the ocean, why not indulge yourself?
Luxury also brings a sense of privacy to the wealthy, whether business executives, celebrities, or other high-profile buyers. Considering today's technology and that, with the advent of social media and smartphones it's nearly impossible to enjoy privacy today, luxury real estate in an intimate setting far away from prying eyes can truly offer relief and solitude.
Location, location, location. Anyone who's been around a real estate agent has certainly heard this term, and while luxurious living is about so much more than location, it certainly helps when you have easy access to amenities and hobbies you enjoy! Golfing, a relaxing day at the spa, upscale resorts, or just lounging on the beach with a good book. Life just couldn't be any better when you have all of the amenities and lifestyle offerings you could desire.
At Mauna Kea Realty, we know luxury real estate; in fact, it's all we do. Whether you're interested in Kukio or Kohanaiki Resort living, a Kohala waterfront property, or other extravagant, upscale homes in neighborhoods including Hamakua or Waialea Bay, we can help
connect
you with the property that meets your definition of luxury.