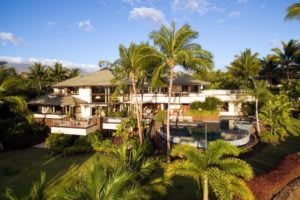 62-3692 KIEKIENA PL Kamuela, HI 96743
Perhaps you're planning to put your , Kapaau, or home on the market. In years past, lots of tourists who dreamed of visiting Hawaii would come to explore the island and relax for a weekend or while vacationing, but the fact is the full-time resident population is thriving more than ever today. People don't want to simply experience the Big Island, they want to LIVE here! So what are buyers looking for?
Wide open views of the ocean and landscape. No bulky shades, blinds, or other objects should impede an amazing view of the mountains or ocean. If there's a breathtaking view from a dining room or living room window or the lanai doors open to a spectacular island view, be sure nothing's in the way – even trees. Beautiful, tropical surroundings that inspire is what Hawaii is all about!

Lots of bedrooms. Those who are financially comfortable and buy high-end homes often have assistants, personal trainers and others present in their lives on a regular basis. Even for those favorite relatives who come and visit often, it's important to have plenty of private space where guests can relax and sleep. Many affluent homeowners rent their residence out when they're going to be away for a month or two, and the number of bedrooms directly impacts the rental price.

High-end and "smart" are key. Wealthy buyers want a luxury property that looks luxurious and immaculate, inside and out. Perfect landscaping, security systems that can be tracked from devices such as smartphones, wireless connectivity, and an overall appearance of "world-class" is what affluent buyers demand. Don't take shortcuts in photography for listings, as a picture truly is worth a thousand words. Drone or high-end photography should be considered in order to capture the luxurious atmosphere.
​​​​​​​

At Mauna Kea Realty our luxury Big Island homes professionals know what wealthy buyers want in a home. Let us help you find the right buyer for your home;
contact us today!
!