People flock from all over the U.S. (and the world) to the Big Island of Hawaii in search of luxury real estate and for good reason. Where else in the world can you experience exhilarating ocean views, warm temperatures year-round, the best golfing, snorkeling, beautiful landscapes, and spacious, extravagant homes that go far beyond your imagination?
Luxury living includes homes that are modest in size – you don't have to purchase an 8,000 square foot home to live the life you've always dreamed of! For instance, we currently have a property located at 65-1268 KI Rd. in Kamuela boasting 2,100 sq. feet of living space including 3 bedrooms, 2 full baths, and 1 partial bath, and exquisite attention to detail in an Ohia model floor plan that's in like-new condition. Imagine living in the home of your dreams, one so well cared for it's like moving into a brand new home.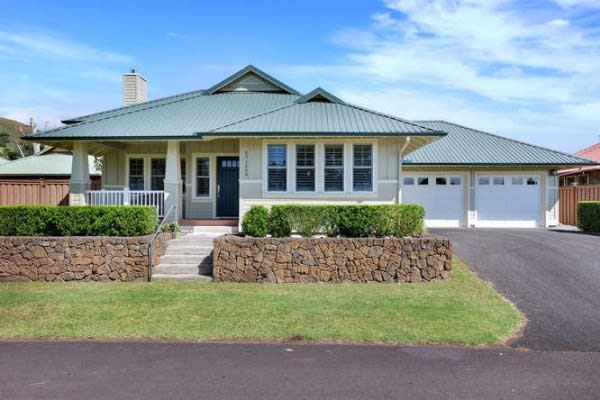 65-1268 Ki Rd Kamuela, HI 96743
With Cathedral ceilings, double-wall construction, hardwood floors, and plush carpets, and a gas fireplace you'll enjoy living in
Waimea Parkside
with all of the comforts you could want in a home for your family. Perfectly landscaped with underground power, homeowners will love the fact that shops, restaurants, schools, and parks are within walking distance. Coffered dining room ceilings, his and her split vanities in the master bath, plantation shutters throughout, and a two-car garage make this exquisite home a must-see for anyone who desires the luxury lifestyle, without the huge price tag.
At Mauna Kea Realty, we know that luxurious living has many different meanings for many different people. In many cases, the quality of construction, materials, and architecture trumps the size of a home. Depending on your unique perspective, luxury comes in all shapes and sizes. We invite you to find out more about living in Kamuela, on the Big Island, today.