Many people only dream of living a life of luxury on Hawaii Island, also known as "The Big Island." While the home you choose is certainly the most important aspect of your life on this beautiful tropical island, there are lots of other things to take into consideration, such as the culture, life experiences, and more. As Big Island luxury real estate professionals, we want those considering the island to know more about what you can expect. Naturally you'll enjoy some of the most beautiful beaches in the world, along with amazing views of the ocean.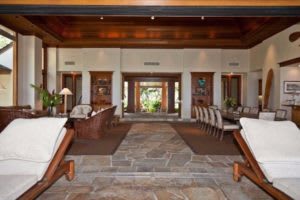 69-2014 NANI PANIAU PL Kamuela, HI 96743
What you may not realize is that Mauna Kea is taller than Mount Everest – in fact, more than 4,000 feet taller! It's also one of the volcanoes that have come to form our gorgeous island. Mauna Loa is massive, the biggest mountain on earth. Waimea is where you'll find lush, rolling green ranch lands while the south Kohala Coast is where you'll find some of the most luxurious resorts in the country.

​​​​​​​Most people who have never experienced Hawaii Island don't realize it isn't all a warm, tropical paradise. In fact, if you were to go to Mauna Kea's summit, you may see it's been snowing on the arctic tundra. North Kohala offers quaint plantation surroundings and tropical rain forests, while South Kohala is where golf enthusiasts will find some of the best golfing opportunities in the world, along with luxury resort homes and spectacular beaches.

Ultimately, the Big Island is where you'll find no shortage of arts and culture, golfing, adventure, relaxation, and unspeakable beauty. Until you've experienced it yourself, there are no words to describe this not-so-little piece of paradise!
Mauna Kea Realty invites those in the market for a luxury home on Hawaii Island to contact us today. We can help you find the perfect property to suit your design preferences and lifestyle!