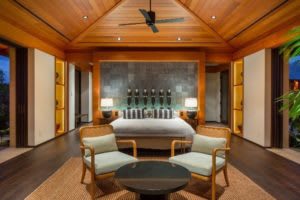 72-3150 Alapii Kula Dr Kailua Kona, HI
You may hear Kukio and Hualalai mentioned in the same breath, as they are both exclusive neighborhoods sought after by those who wish to invest in luxury real estate or simply live a more privileged and relaxed way of life. While either is an exceptional choice, Kukio is the Big Island's most exclusive neighborhood for a myriad of reasons, some of which we'll mention below. With ample sunshine and breathtaking scenery, Kukio is one of the world's
finest luxury living resorts with spectacular ocean views and secluded white sand beaches. Kukio Beach Club members enjoy along with stunning ocean and sunset views at the Beach Bar or Dining Pavilion, a , an , and great .

While often referred to as a resort, Kukio is actually a private community where those who are affluent or easily recognized can remain anonymous. Whether celebrities, authors, or CEOs of huge corporations, Kukio Golf and Beach Club is the ideal destination for those who desire complete privacy. Because the public cannot access the community and employees at the health club sign confidentiality clauses, you can live the good life and relax in magnificent surroundings without worry of your privacy being invaded by outsiders.

Unrivaled golfing opportunities. Kukio is perhaps known most of all for the beautiful landscapes that surround two exclusive Tom Fazio golf courses, a and , available only to members and guests. Private golfing and no public access means a more enjoyable, relaxed game on courses offering meticulous greens set against white sand bunkers and dark lava.

Something you may not know about Kukio is that restaurants secure fresh produce on a daily basis from the luxury community's on-site farm! Farm-to-table, one more reason to make Kukio your home.

Whether you're considering this "crown" of the Kona Coast or another luxury property on the Big Island, trust Mauna Kea Realty to help you find the real estate of your dreams.