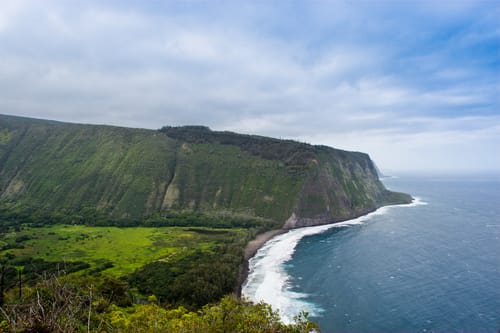 Many people envision themselves living in perpetual paradise – what they imagine they will find in Hawaii. The truth is, living on the Big Island (or any of the Hawaiian islands, for that matter) is expensive. For those who dream of having a second home or vacation getaway where they can chill out and escape the stress and hassles of everyday life, this usually isn't a big deal.
There are many things you can enjoy in Hawaii that don't cost a dime including the gorgeous views, beaches and solitude.

​​​​​​​So what's it really like?

As you might imagine, life on the Big Island revolves around the water. It's tough to ignore the ocean when you're smack dab in the middle of it, and who would even want to? Whether you're meeting up with friends or attending a wedding or birthday party, chances are it will be near or on the beach. It's also not uncommon for the day's activities to be determined by the mood of the ocean. When there are great waves, you head out with your board (or at least a good book to enjoy on the beach).

Some of the best experiences are free. Sure the prices in some of the more ritzy restaurants may cause your eyes to widen, but that's in nearly every city in the U.S. Imagine amazing mangoes and juicy papayas from the local farmers' market, or a delectable shave ice from a roadside stand that just costs a buck or two. Spend the entire day at the beach or explore the breathtaking landscape for absolutely nothing at all. There are countless ways to experience life on the Big Island that won't cost you a thing.

The hidden gems are where you'll find the best food at a great price. You would expect there to be lots of tourist traps in Hawaii, and there are. That said, when you go off the beaten path and discover the food trucks, not-so-fancy delis and ramen shops, this is where you'll find food that will delight your taste buds and your wallet. When you live on the Big Island, you learn about all the little things that as a tourist you would never know existed.

Life moves at a slower, more relaxed pace. Anyone who lives in a metropolitan area on the mainland knows how fast-paced and hectic every day can be. Not so in Hawaii, where people actually enjoy each other's company and take time to visit. Friends, relationships and connections are valuable here; there's no need to rush. Doesn't it sound heavenly?

It's not all postcard perfect on the Big Island. Yes, it rains a lot. Yes, certain things are expensive. In the big scheme of things, who cares when there is so much more to enjoy and so many ways to enhance your living experience? Whether you're thinking of a cottage near the beach, a sprawling estate or an upscale condo, let our Big Island real estate professionals help you discover your dream.