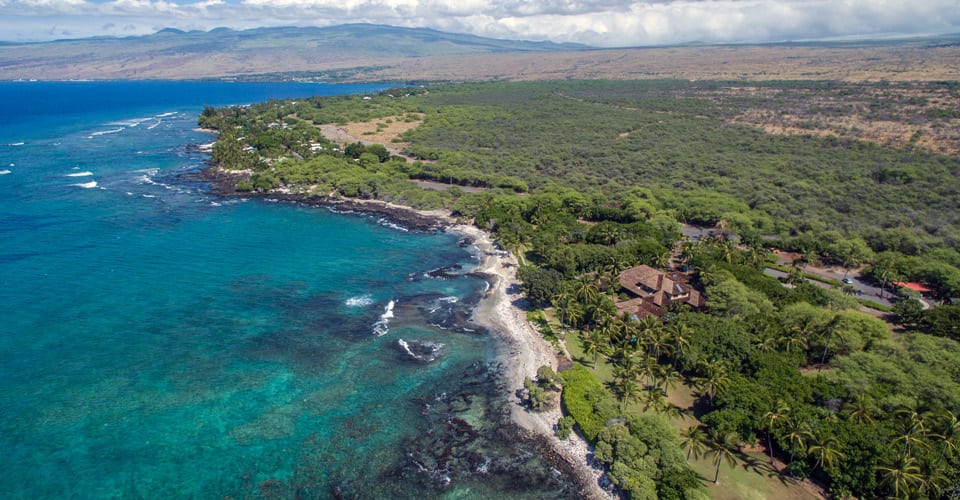 Historic Nani Paniau Estate
Recently, George Zimmer, best known as the founder of
Men's Wearhouse
, put his luxury home on the Big Island of Hawaii up for sale. The home, located on Puako Beach Drive in Kohala Coast, is a spectacular luxury property those interested in all that life has to offer will appreciate. A truly extravagant property for those who demand nothing less than the best, this historic Nani Paniau Estate is nothing less than extraordinary.
Not one to allow his termination from Men's Wearhouse to slow him down in the men's fashion industry, Zimmer has now raised the curtain on his second act, according to a recent article at
MarketWatch
. Zimmer has now launched two new companies online,
ZTailors
and
Generation Tux
.
For the first time in his life, Zimmer is venturing into an unknown world in his efforts: the Internet. While Generation Tux is an online service offering suit and tuxedo rental, ZTailors is a service with a nationwide network that sends a local tailor within the network to a client's home or office to alter clothing, returning the finished project within one week.
Zimmer, who is 66 years old, says that retiring is punishment for those who are fortunate enough to be able to do something they love. A difference in opinion over the direction of Men's Wearhouse led to his split from the company in 2013.
Anyone who has seen Zimmer's commercials for Men's Wearhouse can easily see he is a distinguished, discriminating man who has enjoyed the finer things in life. One of those "finer" things is his 10,000 square foot property, one of ten parcels in a nearly 7 1/2 acre gated compound located at the end of Puako Beach Drive. With 7 bedrooms, 7 baths, 2 half baths, and natural and manmade anchialine ponds all around the property, this is a magnificent Nani Paniau oceanfront property on the Kohala Coast you must truly see to believe.
This Nani Paniau luxury Hawaii home offers 1,000 ft. of breathtaking ocean frontage, located in the middle of the Kohala Coast Resort area. A Lucky Bennett designed home that includes an exercise room, a media room, a wet bar/billiard room, and nine additional parcels in addition to the main home, this luxury property is one of the largest privately owned in the area, and offers a park-like atmosphere for those who desire plenty of room to roam around with ultimate privacy. For more information on this historic property that offers close proximity to the best restaurants, hotels, and other exclusive amenities,
contact
Mauna Kea Realty today.