Our Big Island luxury real estate agents know that many people who vacation on our beautiful island fall in love with the culture, people, and of course, the gorgeous year-round weather. You may or may not want to make Hawaii your permanent residence, however, if you're a snowbird, you may want to migrate to Hilo for a warm respite from the cold, according to Expedia.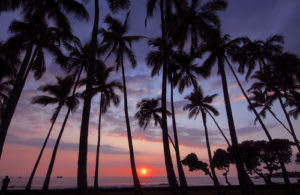 Recently the travel company rated this northeastern coastal town as one of the in many states.

With temperatures hovering near the 80 degree mark in January, Hilo is where snowbirds enjoy visiting the for locally grown strawberry papayas. Imagine snorkeling or soaking up the sun at the beach, when you would normally be starting up the car 10 minutes before departing for work just to melt the ice off the windshield! It truly is a paradise, a place where summer springs eternal.

Hilo is frequently described as "the old Hawaii," and is an ideal vacation destination if you prefer fewer tourists and a less crowded environment in a town that's quaint and authentically Hawaiian. With revitalized historic old buildings and plenty of shopping, restaurants and other activities, returning to the cold winter weather will take some effort!

Visit Liliuokalani Gardens or Keawe Street, where the homes have been restored to 1920s and '30s vintage plantation styles. Take a tour of , a 2 1/2 mile long lava tube where the plant life is lush, or visit the . From beaches where you can catch a wave, to astronomy and cultural museums, there's never a lack of things to do – if you want to. Some enjoy just relaxing on the beach beneath the warming rays of sunshine.

There is truly nothing like spending a week or two in a tropical paradise during January, when many cities are buried beneath inches or even feet of snow and the temperatures chill you to the bone. Perhaps you'll come across a property you'd love to make your second or "vacation" home while you're here – who knows?

If you do decide a home on the island just might be in your future, the Big Island luxury property agents at Mauna Kea Realty are happy to help you find your ideal piece of paradise. Otherwise, enjoy a wonderful and warm vacation in one of the most beautiful, inviting locations on earth!