As Hawaii Island luxury real estate professionals, we understand the disappointment sellers feel when their Big Island luxury home has been on the market for longer than they anticipated – in some cases, far longer. What could be the problem, and what should you do?

​​​​​​​Whether your luxury property is located in Hamakua, Kamuela, the Hualalai Resort, or any other prestigious neighborhood or resort, consider the following: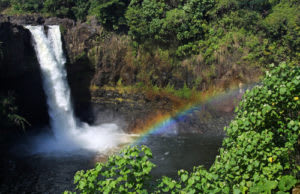 Could your home be priced too high? In some cases a property may simply be overpriced for the market. A lot of sellers expect potential buyers to offer a lower price, so they price their homes higher to allow room for this to happen. The fact is, if your home is priced right, it will sell for the price you're asking.

​​​​​​​Is your home move-in ready? Even minor repairs that need to be made can turn off buyers who are ready to move in. This is something that could affect price as well, as anyone interested in your home will offer less if they're going to have to go to the expense and effort to make repairs. Also consider the visual appeal of your property, looking at it from a buyer's perspective; what could you do to freshen it up? Staging, clearing the clutter, even a new coat of paint can make your home more attractive to buyers.

Get feedback from others. What do others see (or not see) in your home that you may be missing? Trusted friends or family, or even your real estate agent, can provide valuable feedback.

Perhaps it's time to remove your home from the market for a bit. When a property has been in the listings for months on end (or even a year or longer), potential buyers tend to ignore it or get the idea that either there is a problem with the property, or it's simply priced too high. By removing it from the market for a month or two and listing it again, while updating its description, your home will attract new interest and eyes. Sometimes buyers just need to see something fresh!

If your Big Island home has been on the market for a while and isn't selling, consider the above and talk to your luxury real estate agent who may be able to provide further insight.

At Mauna Kea Realty our goal is to help you sell your luxury Hawaii Island home quickly, and for the best possible price. Contact us today!