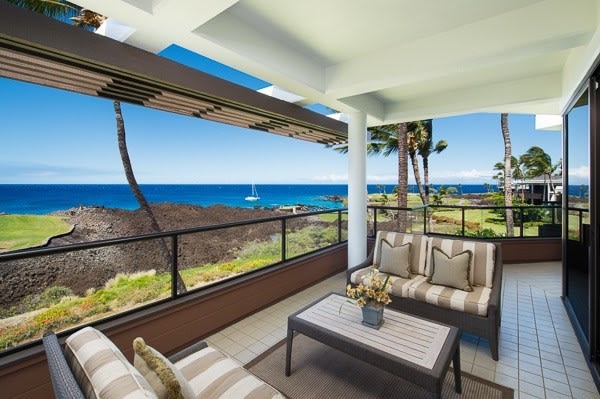 68-1050 Mauna Lani Point DR #E304
Kamuela, Hi 96743
Who wouldn't love living the good life in paradise upon retirement? Many people dream of living on the Big Island, where they can relax and enjoy the beach and amazing tropical landscape. If you're retiring (or already retired) and wonder how to approach your dream, our Big Island luxury real estate professionals have a few tips.
Take care of all those little details before you move. From selling or renting your current home to seeing your doctor and updating information and documents with government offices, make sure you have all the loose ends tied up before you fly off to paradise!
Map out a budget. Yes, things can be more expensive on the Big Island, particularly those things that have to be shipped in from the mainland. Be prepared for a bigger price tag on certain items, but know there are things that can offset the cost such as a nearly zero heating bill considering our mild climate! Don't forget, you'll need a few thousand for moving expenses, so you may want to set some money aside for those purposes.
Do a little research on the area where you'll be living. You'll enjoy a much smoother transition if you already have a few things lined up before you arrive, such as who your cable, phone, or electric provider will be. Check online, read reviews, and don't forget to connect with a car rental facility, realtor, doctor, and other professionals you may need upon your arrival.
Visit first and find the ideal community for your preferences and lifestyle. Every community has its own personality, and only by visiting in person can you check out the various locations to determine which is right for you. It also helps to have a real estate agent, who's familiar and knowledgeable about all of the different areas, show you around, and answer your questions! At Mauna Kea Realty, we're happy to assist you in finding that perfect spot to call home on the Big Island.
Last but certainly not least, have the time of your life! Once you're settled in and have all of the details taken care of, there's plenty to do and see if you like to get out and experience life. Maybe you want to just sit on the beach and relax for a few days, or get out and experience the culture and all there is to do. Whatever you do, it's time to enjoy the rewards of your efforts!
At Mauna Kea Realty we specialize in luxury homes and properties that enhance your life, whether you're looking for a home at the Ranch at Puakea, Hamakua, Kohala Ranch, or resort living at Kukio, Kohanaiki, or the Hualalai Resort.
Contact us
today, and take advantage of our extensive experience and local knowledge.