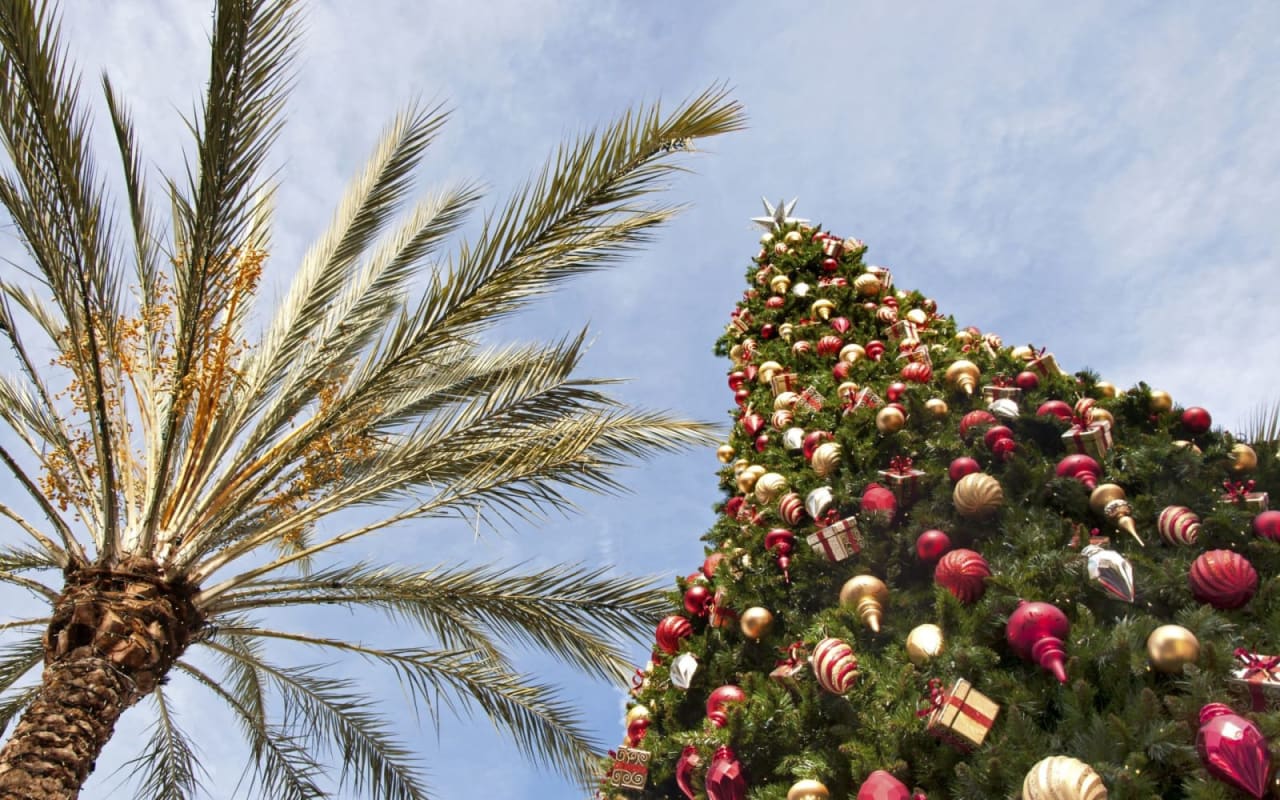 On the Big Island it's comfortable and warm in most areas year-round, although there is snow on the mountain peaks and you can find some cooler (and sometimes even cold) temperatures occasionally. If you don't live in Hawaii, it may be hard to imagine decorating for Christmas when the sun's out and temperatures are mild. Those who live here know the excitement of the holidays, and that we carry on just

like those on the mainland. That said, what about choosing your Christmas tree if you live on or have just moved to Hawaii's biggest island? We have a few helpful suggestions.

The sooner you get a live cut tree the better, as live trees dry out quickly after being cut and will result in dried, brittle, brown needles. The fresher it is and the quicker you get it into a tree stand with a little water, the better it will look from now through Christmas.

What type of live tree do you want? Some of those you'll find at garden centers and nurseries around the Big Island include living Christmas trees, Monterey pine, Norfolk pine, spruce and Mexican cypress. Lots of people enjoy the pine fragrance, so if you plan to cut your tree yourself you'll find Portuguese cypress and Monterey pines are a good choice.

Elevation is another factor to consider when choosing your tree, as some species require cold temperatures to thrive. If you live at an elevation of more than 6,000 feet, certain pines do well along with spruce and fir. If you live at a lower elevation that's below 4,000 feet, Araucarias are a good choice. Anywhere from 3,000 feet to under 6,000 feet and you can count on Monterey pine and Mexican cypress to flourish and hold on to their beauty throughout the season.

In Hawaii we often refer to a Norfolk and Cook pine hybrid as simply a Norfolk pine. This is a popular choice for a Christmas tree to be decorated indoors, or as a living container Christmas tree that can be used for years to come. These hybrid Norfolk pines are a far better choice over traditional spruce, pine or fir trees for those who want a tree that remains fresh and green throughout the holidays and even into the new year!

So many choices, keep the information above in mind when choosing your Christmas tree this year and enjoy the season.

Looking to buy a vacation home or estate on the Big Island? Live on the mainland and thinking about investing in a condo or other property? From luxury estates offering the ultimate in privacy to single family homes and condos with spectacular ocean views and access, we have what you're looking for. Give our Big Island luxury real estate brokers a call today!