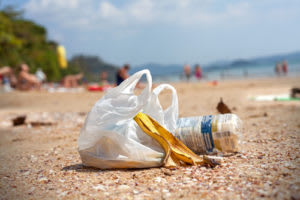 , located on the Big Island approximately 12 miles south of Kailua-Kona, is where the crew, families, and even some regular customers of the focused their cleanup efforts on Earth Day, April 22 2017. is a popular site for camping and fishing that, while historical, unfortunately collects unsightly trash that not only detracts from its beauty, but also poses danger to the health and livelihood of turtles and other marine life along the coastline
As Big Island luxury real estate professionals, we know the importance of protecting the magnificent beauty of our beaches and our marine life. While tourists enjoy the awe-inspiring ocean views and other attractions on the island, those who live here are concerned about keeping Hawaii beautiful while protecting fish, turtles, and other creatures who inhabit our waterways and coastline. Visitors tend to leave plastic, fishing line, cigarette butts, glass bottles, and other "trash" that is not only harmful to wildlife, but is detrimental to the environment. Many who vacation on the Big Island don't realize that all of the debris left behind can end up in the ocean because of currents, winds, and even seasonal changes.

Scheduled to meet at 8 a.m. to clean up the debris, the Kona Brewing Company's Earth Day project celebrated cleaning up the beach and coastline by ending the day with a beach barbecue. Kona Brewing Pub & Growler Shack manager, Debbie Jost, said the company will also donate a portion of the proceeds from sales of the company's to partners in the community who work to care for the ocean year-round.

Kona Brewing Co. is committed to the environment, community, and sustainability and donates in excess of $120,000 each year to various local non-profit organizations. Some of the proceeds from Big Wave Golden Ale sales from April 18 through the 22 will go to the , , and other long-time environmental partners.


Mauna Kea Realty currently has several listings in Kailua Kona, including a magnificent, one-of-a-kind estate with spectacular ocean and coastline views and more than 5,700 sq. ft. of luxurious living space.
Contact
our Big Island realtors today for all of your luxury property needs.