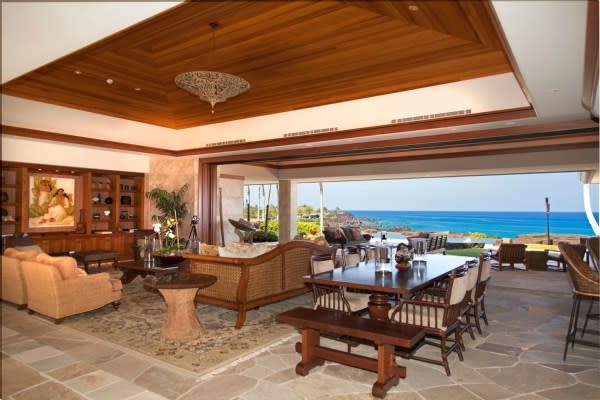 68-1046 HONOKAOPE WY, Kamuela, HI 96743
Until it happens to you (which is doubtful), no one can imagine what it's like to win billions of dollars. Most who win this kind of money dream of a luxury home, no doubt. Even if you weren't one of the lucky winners of the recent Powerball jackpot, you can still shop for luxury real estate as though you were a winner! As luxury real estate agents on the Big Island of Hawaii, we have a few tips to help you shop like a lottery winner so you can enjoy an upscale, luxurious lifestyle.
First, perform thorough research on the area you're interested in.
The only way you'll know what's available in terms of luxury properties and the prices for homes recently sold is to do a little investigation. Forbes,
HGTV
, and even
Investopedia
are excellent resources when you're in the market for a "mansion" or upscale home. In addition, a seasoned agent who's thoroughly familiar with the area and what's available can be one of your very best resources.
Arm yourself with a preapproval letter. Sellers are far more likely to remove their home from the market and "seal the deal" if you have a preapproval letter from the mortgage lenders who gather information including your credit score, bank statements, and other financial details that assist in determining how capable you are financially in terms of a mortgage. A preapproval letter doesn't guarantee you'll be approved, but it can go a long way toward achieving your desired result.
Find a broker who's qualified and trustworthy. Which broker is selling the most luxury real estate in the area you're interested in? Who can you trust to be honest, and dedicated to finding a home with the features and amenities you want, while keeping your price range in mind? Ultimately, you want an agent who you feel you can trust, who has a good reputation, and who will be committed to finding the best deal.
Paying in cash is great, but don't completely rule out a mortgage. Unless you're planning on buying a house to flip, at least consider taking out a mortgage if for no other reason than the incentives you may be entitled to such as write-offs for tax purposes. If you're not sure whether to pay cash or take out a mortgage, an accountant or financial adviser can be a great help.
There are many things to think about when shopping for luxury real estate. Regardless of how wealthy you are or in the event you someday DO win the lottery, you want to be smart about your investments! For help finding your ideal luxury home on the Big Island, the property that seems as though it was developed and designed just for you, count on the team at Mauna Kea Realty.