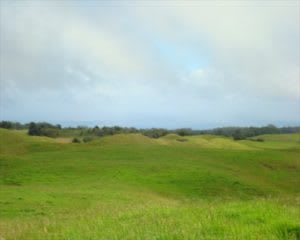 72-131 KUIKAWA PL Kailua Kona, Hawaii 96740
Most people imagine any location on the Big Island ideal for relaxing and enjoying a laid-back lifestyle. The fact is, Kamuela (actually named "Waimea" but designated Kamuela because Maui has a city of the same name) offers a dream come true for those desiring a laid-back lifestyle and a longer life, according to many. As Hawaii luxury real estate brokers, we can attest to the fact that Kamuela is the island's original farm-to-table capital, a sleepy town with a strong sense of community that tends toward natural, local cuisine and plenty of opportunities to experience and explore the beautiful outdoors.
Shedding stress, getting your exercise in the great outdoors, eating foods that are plant-based, and having a sense of purpose are a few of the things that attract many to Waimea, along with a greater sense of happiness. There are locations around the world where studies have shown residents seem the happiest and enjoy a more relaxed, natural lifestyle, and this is one of them. In fact, a book titled "The Blue Zones," written by Dan Buettner in 2008, studied locations around the world where people seemed to live their happiest, most fulfilled lives while enjoying longevity, attributed to regular (but moderate) consumption of alcohol, consuming a healthier plant-based diet, exercising naturally, and other factors. Now communities are dedicated to becoming "Blue Zones' after a national health care company adapted the author's findings and developed a program that encourages communities to create change for the better in terms of health. Waimea is one of the communities who signed on to the project, and it's natural, considering the cooler climate, opportunities for biking, hiking, and other forms of "natural" exercise, and the overall rural environment.

​​​​​​​From the scenic routes and historic ranch lands to farmers' markets and lush green landscapes, Waimea (Kamuela) is not what most people envision when picturing the Big Island, a place where tropical landscapes, beaches, and throngs of tourists converge. We understand that many who are looking to invest in luxury property on Hawaii Island desire a more peaceful, private, relaxed experience and enhanced lifestyle. Waimea is definitely where you'll find a beautiful town not only rich in history, but with people who are happy, generous, and looking forward to a longer, more fulfilling life bent toward nature and all it has to offer.

Whether you're in search of Parker Ranch acreage or a beautiful home providing spectacular views, Mauna Kea Realty has many upscale homes and properties for those desiring the finer things in life. Contact our Big Island luxury real estate professionals today for personalized guidance finding the home or property suited to your unique needs.