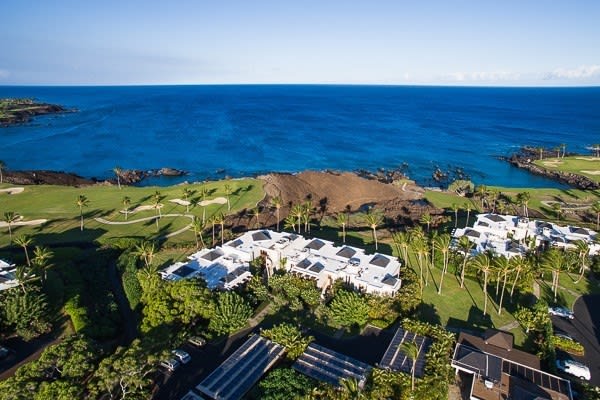 68-1050 Mauna Lani Point DR, E304 Kamuela, HI 96743
More people are in the market for an upscale home today than in the past decade, however, it's important that you're aware of what you can do to make your home hunt not only simpler but successful. If you are looking to purchase a luxury property on the Big Island in Hamakua, Kohala Ranch, Kukio, Kohanaiki, or any upscale neighborhood or resort, we have a few suggestions you should take to heart.
Make a List of the Features You Desire in a Luxury Property
Do you prefer expansive acreage, or a small lot so that maintenance isn't constantly a worry? Is an oceanfront property your dream, or do you prefer to live in a more isolated location with spectacular views of the mountains? How many bedrooms and or bathrooms are most suitable to your family's size or your lifestyle if you intend to have overnight guests on a frequent basis? You can quickly "weed out" those homes that don't suit your criteria by making a list.
Present Yourself as a Serious Buyer
When it comes to a luxury home on the Big Island, many sellers are easily annoyed with "tire kickers." Bring along your pay stubs, W-2s, or any financial documents that can support the fact that you're financially capable and serious about the home.
Get Pre-approval by Meeting With a Lender
A lot of time can be wasted when a potential buyer isn't certain about how much he or she can afford to spend. Meet with a lender and bring along financial documents so the lender can advise you on how much you can afford, and pre-approve you for a mortgage. This impresses sellers as well, so getting pre-approved serves several purposes.
Locate a Real Estate Agent or Broker Who Is Highly Qualified and Familiar With the Luxury Home Market
This is extremely important, as an agent who's familiar with homes in the size and price range you're looking for, and that have the features you want, can help make the process quicker and easier. Additionally, experienced luxury real estate agents can help make the transaction a smooth one.
When lots of buyers enter the luxury real estate market, it's always to your advantage to be one of those buyers who's easy to work with and already has everything lined out in terms of pre-approval, desired features, etc. At Mauna Kea Realty our goal is to ensure you find your dream home as effortlessly as possible, at a fair price.