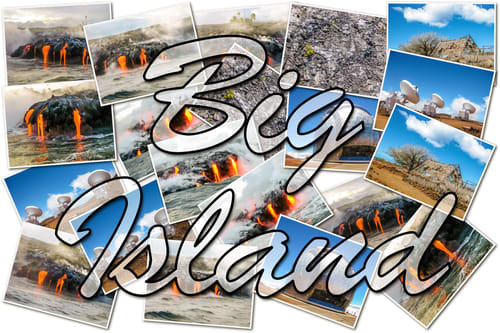 You may be surprised to learn there are different "climate zones" on the Island of Hawaii, commonly referred to as the "Big Island." Whether you've visited the island numerous times on vacation, have family here, or have decided for another reason that the Big Island is where you want to enjoy a luxurious lifestyle, we have tips for home buyers we think you'll find useful.
While it's hard to imagine, there are actually eight climate zones on the island that range from those with lots of rainfall to those that are more humid or that become engulfed in clouds due to showers nearly every day.
Kailua-Kona is where you'll find comfortable temperatures and less rainfall all year round. Most years, the daytime highs range from 68 degrees to 80 degrees, even in February when it's freezing in other states. During the summer season, daytime highs generally stay under 90 degrees, with lows of about 75 degrees. If sunny skies and infrequent storms are what you're after, Kona is where you'll want to reside.
Waimea & Hilo are the areas that generally get the most rainfall coming from the ocean. On average, you can expect nearly 127 inches of rain. Compare this to the continental U.S., which overall receives about 63.7 inches of rainfall, and you get a general idea of how much it rains. While temperatures are always warm and pleasant and the rain contributes to spectacular landscapes, be prepared for plenty of rain!
Waikoloa is a gorgeous area that sits below the saddle of Mauna Kea and Kohala, on the northeast side of the Big Island. Here, you can enjoy beautiful weather with substantially less rainfall (in fact, only about 10 inches per year on average) along with expansive black sand beaches and unrivaled beachfront properties. The air is far less humid and more comfortable for most people, similar to the arid (dry) heat experienced in the desert. Some days you may experience strong winds, but not a problem if you love to fly a kite or sail!
Most people picture all of Hawaii as a state that's warm with tropical weather year-round, however, it's important to know if you're considering the purchase of a luxury home on the Big Island, that climate does differ substantially depending on what region you're in. At Mauna Kea Realty, our goal is to help you find your ideal luxury property, one in the climate you love most.
Contact us
today!