While you might think living anywhere on the Big Island would be a dream come true, just like anywhere else there are neighborhoods and resorts that offer a more relaxed lifestyle and enhanced way of living. Whether you live an active life or prefer quiet, privacy, solitude, and spectacular views of the beach, ocean, and mountains, we're convinced you'll find the perfect destination in one of these communities.
With its volcanoes, majestic mountains, waterfalls, rainforests, and of course the spectacular beaches, all of the island is beautiful; it's the most diverse island in the state, which means incredible options when it comes to luxurious living. Our Hawaii luxury property professionals believe you'll find the best living along the Kohala Coast, in
Kamuela (Waimea)
, Kailua-Kona, and
Hualalai
.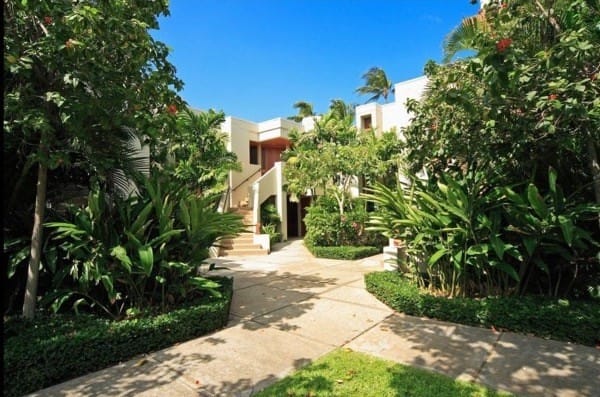 68-1050 Mauna Lani Point Dr. B107 Kamuela, HI 96743
Kailua-Kona (also referred to simply as Kona) is in close proximity to the
Keahole airport
and offers a slower way of life for those who prefer living in a smaller city that's not far away from a larger community. The atmosphere is charming with unique art galleries, fine dining, entertainment, shopping, and of course ample opportunities to enjoy the white sand beaches. There's lots of high-end housing in Kailua-Kona, where you'll find your tropical fantasies come to life.
North Kohala is where you'll find
Kohala Ranch
, and plenty of solitude if you prefer to get as close as possible to "off-grid" as there is in Hawaii. The beautiful countryside offers rolling green hills, opportunities to grow your own fresh produce or raise cattle, and of course a spectacular coastline. Upscale "green" living, enjoying the amazing temperatures and landscape, freedom – it's all in North Kohala.
Kamuela
, or as some call it Waimea, is where you'll find it all from golfing, hiking, and horseback riding to scuba diving, impressive waterfalls, some of the best beaches, farmers markets, rodeos, and one of the most scenic places you could imagine, nearby
Waipi'o Valley
, with its black sand beach, hidden waterfalls, and spectacular vistas. Let's not forget the fabulous
Mauna Kea
Resort
and the ultimate in luxury homes and estates found within the Mauna Kea community!
Hualalai
is described by some as a lush gated community of wealth, and it's where you'll find the Four Seasons Resort and perhaps more than a few affluent neighbors. With the
Kukio
community located next to the Hualalai Resort, you can only imagine how spectacular and majestic some of the homes and estates in this community are, and the activities available to those who enjoy an active lifestyle. While the amenities are plentiful, you'll also enjoy the traditions, culture, and sense of family you only find in Hualalai.
Every person has different opinions on what the "best" life should be. Only you can determine where the best place to live on the island of Hawaii is! At Mauna Kea Realty, our real estate brokers are happy to help you find the perfect luxury home on the Big Island.
Contact us today, and let us help make your dreams come true.