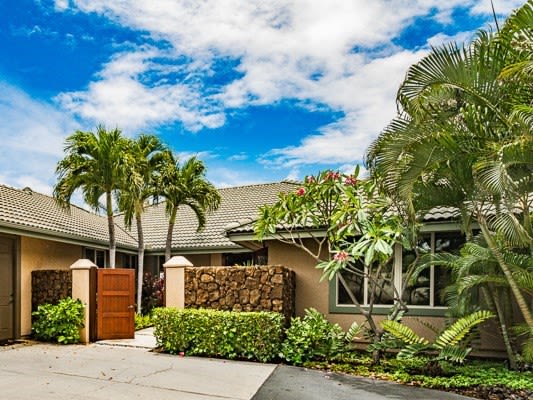 62-3600 Amaui Place #314 Kamuela, HI 96743
Are you considering a Big Island luxury home? Whether in Hamakua, Kohala Ranch, Waimea, Puakea Bay Ranch, Kapa'au, or another neighborhood or resort, it's important to make sure you're making the right decision – and doing all your homework in the process. As Hawaii luxury real estate professionals, we have a few tips for buyers in search of the ideal home or property on the island.
First, don't judge a book by its cover. On the Internet, you will find plenty of videos and photos of a luxury property, however, nothing compares to seeing a high-end home for yourself. Photos and video tours are great, but it's hard to capture the essence, character, and true beauty of a home in pictures.
Take your search beyond the web. Luxury properties, unlike other homes and real estate, frequently aren't listed on the Internet or even at all. After searching online, be sure to work personally with a knowledgeable realtor who is familiar with the area, and knows about properties that may not be made public.
If you haven't already, hire an accountant. While you may have substantial income and assets, it generally isn't enough for sellers who want to see concrete proof of your ability to pay for a luxury property. Before you even begin your search, have your accountant prepare all of the documentation and paperwork sellers want to prove you can afford the property.
Research anything that may negatively affect property value, such as construction projects and zoning. The surroundings of a property are part of its value, so it's critical to ensure there aren't any factors that may negatively impact the luxury property's value after you have made the purchase.
Work with a skilled financial advisor. A luxury home or property on the Big Island is a substantial investment for most hiring an experienced financial advisor is a smart move as you'll want an expert who will work with you personally regarding various upscale properties and give you solid, reliable advice and guidance.
Avoid switching financial institutions prior to buying. The buying process is made much easier when you have a solid, long-term relationship with your local bank or lending institution. When you've successfully worked with a banker in the past who is familiar with your portfolio, pre-qualifying or getting pre-approved for a loan will be a quick, seamless process.
Use a real estate agent who is local. We cannot stress enough how important it is to choose a Big Island luxury real estate professional who is familiar with all local properties, and who has connections that make viewing available homes and gaining access to open houses easier. You may not be aware of it, but the luxury real estate market hinges on strong relationships!
At Mauna Kea Realty, we know luxury property on the Big Island – it's all we do. Whether you're looking to invest in a beautiful piece of land or purchase your dream home on the ocean, our goal is to connect you with precisely what you're in search of. From the most prestigious resorts to upscale luxury communities, we provide the guidance, advice, and experience necessary to reach your desired result!
Contact us
today, and expect a wonderful experience in your search for the perfect luxury property or living space.