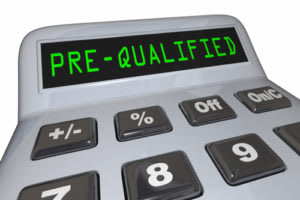 As experienced luxury real estate professionals we know it's easy to get super excited when you're thinking of buying a Big Island home. You want to find that perfect home, and you want to start right this instant! Slow down, take a deep breath and know that before you start shopping you need to do one more thing – get prequalified.

​​​​​​​How do you go about getting a prequalification letter?​​​​​​​
There are lots of parties involved when you buy a home or estate – it isn't just you and your realtor. There's the seller, lender, and title company who are all involved in the process as well.

​​​​​​​To get prequalified you'll need to work with a lender, however it's important to choose someone you feel comfortable with so you may want to speak with a handful before you get that "gut" feeling on who you are confident you can speak openly and honestly with. Once that's done, you'll fill out an application that included information about income, debt, etc. This is information the lender uses to determine how much home you can afford. Once you have price range and know the figure you need to keep in mind, it's easier to narrow down the search when it comes time to shop for your new home!

Having a budget BEFORE you start searching for a home makes things so much easier.

Many people have an idea in mind as to what they can afford. The surprising thing is that many shopping for a home find out they can actually afford more than they thought after working with a lender! On the other hand, you may think you can afford more home than you actually can. It's always good to have a ballpark figure from a reputable lender. Another reason to take care of this early on is that many sellers favor potential buyers who are prequalified – after all, why would they want to go to all of the trouble to tidy up for a showing and round the kids up to leave the house (once again) only to learn a buyer doesn't even know if he/she will qualify for the mortgage? Just do it – you'll be happy in the end because it can eliminate a lot of stress and hassle.

Let the fun begin!

Once you have prequalified, it's time to get the ball rolling. Your real estate professional will have an idea of which properties are best suited for you financially, and you can discuss what it is you want in your dream home. From those things you simply have to have to your "wish" list, your agent can make a list of properties that are well-suited to what you're looking for and fall within your price range. Once you have your list ready to go, let the shopping begin! Many buyers can narrow down the search even further by simply driving by some of the listed properties, as the exterior of a home can sometimes determine whether you want to see the inside.

Having a prequalification letters lets sellers know you're serious about purchasing a home, that you're not just "kicking tires." That gives you a great advantage when there are multiple parties looking at the same property!
At Mauna Kea Realty our Hawaii luxury real estate professionals want to help make the buying process as easy and hassle-free as possible. Whether you're in the market for a luxury estate, home, condo, or parcel of land, give us a call.