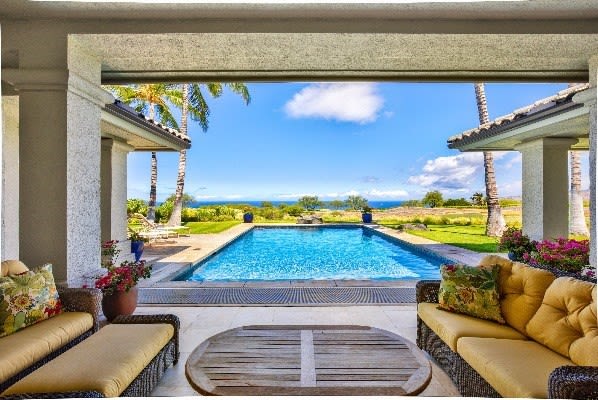 62-4020 Moani Pikake PL Kamuela, HI 96743
Hawaii Island, or the 'Big Island' as it's commonly referred to, is where many people buy and sell luxury real estate. Whether you're in the market for a luxury property on the Big Island or selling, it's critical to understand that some realtors are diamonds, while others are unfortunately duds. How can you ensure the agent you choose is capable and most important of all, dedicated to helping you find the perfect home, or sell your current property? We have a few tips you'll find helpful.
First of all, don't believe that wardrobe and fancy cars "make the man." Lots of
Big Island real estate
professionals try their best to look the part of a successful agent, but looks are deceiving. The fact is, some (but certainly not all) realtors who zip around in fancy sports cars and who appear to shop at the most expensive clothiers are just within a hair of being broke. While anyone in any profession should dress for success, keep in mind that the most important factors when considering a Big Island real estate agent are his/her experience, personality, professionalism, and knowledge of the area.
Does the agent you're considering know his stuff? Experienced luxury real estate agents are knowledgeable about the properties they have for sale. Not only are they highly familiar with the homes on the market, but also with the local economy, educational opportunities, safety of specific neighborhoods or resorts, leisure activities, availability of jobs, and even how heavy the traffic may be in certain areas. What you want is a realtor who knows the neighborhoods well, and is knowledgeable of the value of homes in the area. Test the agent's skills and knowledge to ensure your success in buying or selling a home!
Do a little light "stalking" of your own. Given the technology and the Internet, it's fairly easy to find out about the reputation of real estate agents and past client satisfaction. Not only do you want to learn more about the realtor, but you also want to know how well-presented properties are. For instance, if you find 'for sale' listings, are the photos and videos of exceptional quality, and are the descriptions clear and appealing? Should you decide to contact the realtor about buying a home or selling your current home, don't be shy about asking for references from previous clients. A reputable agent will be happy to put you in contact with clients he/she has represented in the past.
The fact is, it's even more important when you're selling or buying a high-end home or property to feel comfortable and confident in the real estate agent you're working with – there's considerably more at stake. At Mauna Kea Realty, we believe in transparency and know the importance of a reputable, trusted Big Island luxury real estate professional whether you're investing in a property, or selling a home.
Contact us
today for all of your needs!