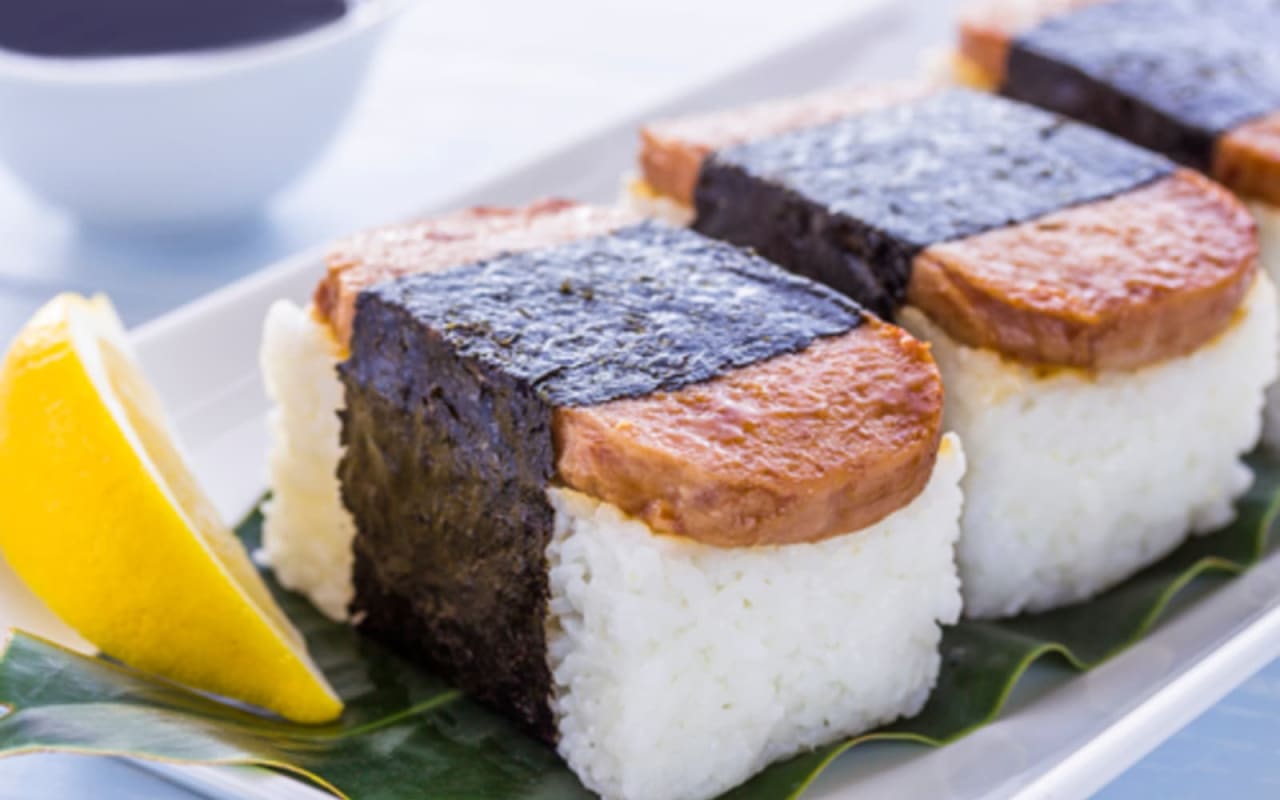 Our Big Island luxury real estate brokers know that when relatives visit Hawaii Island while on vacation or near the holidays, great food is often top of mind. Whether you have loved ones who live in this inspiring location or are just planning to head to tropical surroundings to escape freezing temperatures over the upcoming holidays, we have a few suggestions if you're looking to indulge your taste buds and enjoy new flavors you may never have experienced before.​​​​​​​
If you have loved ones who've lived on the Big Island for years or perhaps since they were born, you'll likely experience some of the local favorites including Loco Moco, Huli Huli Chicken, Laulau, Kalua Pig, Poke and Spam Musubi. Huli Huli Chicken is grilled chicken that turns as it is roasted while Laulau is pork and fish cooked in an oven that is underground and wrapped in ti and taru leaves. Kalua Pig is also roasted underground, while Poke is raw fish that's marinated in ingredients including lemon, soy sauce and onions. Loco Moco is a local favorite and is a dish that includes a hamburger patty, steamed rice, and a fried egg along with brown gravy.

​​​​​​​We know that when you came across Spam Musubi in the various cuisine listed above, you probably thought "ugh." Lots of folks have an aversion to Spam, but in Hawaii it's actually a favorite – locals LOVE the Spam version, so don't turn your nose up at it before you give it a try. Essentially, the Spam is grilled and placed on a block of rice, then wrapped with nori which is the Japanese name for edible seaweed.

If you've never visited the Big Island before, choosing what you want to eat can be intimidating. Many of the dishes are those you're not familiar with. If you're visiting the island to decide if you want to invest in a single-family home or vacation/investment property, you can ask one of our Hawaii real estate professionals about the various types of cuisine and what locals and tourists love best. We'll be happy to guide you to food that satisfies your taste buds and soothes the soul!

The holidays are a great time to visit Hawaii whether to spend time with friends or relatives or just enjoy a respite from winter weather while relaxing on vacation. If the idea comes to mind that you might like a vacation home of your own or even to move to paradise permanently, give our Big Island real estate brokers a call today. We know the properties like the back of our hands, and can help guide you to those that meet your criteria.