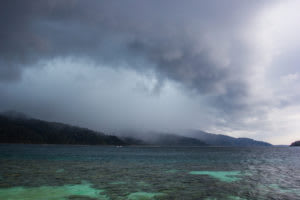 When you vacation on the Big Island of Hawaii, you may find yourself entertaining the thought of a "staycation," or moving here permanently. Lots of people do, as you can imagine, with the island's mild temperatures, beaches, outdoor activities, and of course spectacular views of the ocean, mountains, lush rolling hills, and other landscape, depending on the area.

​​​​​​​As Hawaii luxury real estate professionals, we know you expect fun in the sun when you head to the Big Island for that long-awaited vacation

– but what if it rains? Not to worry. It won't likely last long, and there are plenty of things for you to enjoy in the meantime.

​​​​​​​Visit the in Kona, where you can experience live baby sea horses and even hold them. For nearly 30 years the farm has worked to save seahorses from extinction, and you'll probably get the opportunity to see and learn about 15 species. An amazing experience!

Enjoy a spectacular adventure at on the south side of the Big Island, where you'll explore a thousand-year-old braided lava tube system and learn about the science behind the amazing caves from experienced guides. Maybe you'll see some petroglyphs, but regardless, those who visit Hawaii say this is one of the adventures they enjoyed most.

How does a glass bottom boat tour sound? If the water's fairly calm, you can enjoy a reef tour with , which departs from Kailua-Kona Pier. Imagine being able to see the colorful coral formations and tropical fish unique to our area, while discovering the awesome colors of the Big Island's underwater world. Kailua Bay Charter Co. also offers private charters for special occasions such as weddings or family reunions, along with other special charters.

If you vowed to have at least one Mai Tai while visiting the island, a period of rainy weather is a great time to visit , where you'll find 10 variations of Mai Tai's to choose from while you take in spectacular views of the ocean from the covered al-fresco dining patio. Located in the , enjoy an appetizer and relax until the rain blows over. Hand-crafted microbrews and a wide array of draft beers are also available, along with Hawaiian specialty drinks and more.

Considering a move to the Big Island? We'll be happy to take you on a tour of some of the best luxury properties and homes on the island until the rain lets up! From parcels of land to elaborate estates and everything in between, you can learn more about Kohala Ranch, Kamuela, Hawi, Ranch at Puakea, and other upscale neighborhoods, or the fabulous Mauna Lani, Kukio, Kohanaiki, and Mauna Kea Resorts.

​​​​​​​Rain doesn't typically hang around long on the Big Island, so you're sure to get all of the fun and sun you traveled so far to enjoy! If you're considering a move to paradise, be sure to let our Big Island real estate agents help you find the home or estate of your dreams.