As Big Island luxury Realtors®, we know how easy it is to browse the internet today when searching for a place to call home. While there are plenty of resources available online, it's still vital to have an agent who's thoroughly experienced with the unique market in Hawaii. Buying your dream home can be a fairly simple process, or a nightmare. We have a few tips to ensure a pleasant experience. Our Realtors® have extensive knowledge and hands-on experience when it comes to local market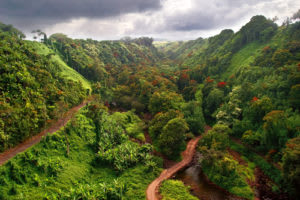 and paperwork knowledge, along with the essential negotiation skills to ensure you secure the home of your dreams on budget. While upscale buyers don't usually mind spending money on such a wise investment, you still don't want to pay more than you have to.

Local market knowledge is key, particularly for buyers who live out of state or even in another country, and are trying to purchase a home at a distance. By having an agent to act on your behalf, who's familiar with all of the specific neighborhoods, amenities, and pricing, it will be much easier to zero in on the properties that are best suited to your needs and finances.

What about lenders, home inspectors, and others you'll need to work with to make the process seamless? This is another area where we come in handy – networking. Because of our relationships with these housing industry professionals, we can connect you with those who are reputable and provide references.

Of course you'll also need to know about insurance coverage, as Hawaii is an entirely different animal from most other states, considering it's an island environment where salt water, flooding, possible natural disasters and other risks exist. Our Big Island Realtors® can also help you in this area, as we know which homes are in designated flood zones or more prone to lava flow, etc.

​​​​​​​From local market knowledge, and our access to a network of industry professionals, to negotiating, paperwork, and support even after the sale, trust our team to help ensure your dream home really does end in sweet dreams. Whether you're in search of a luxury home in Waialea Bay or Kamuela, or prefer a luxury property in Kohanaiki, Kukio, or the Mauna Kea Resort, trust our luxury Big Island real estate professionals for personal, dedicated attention to your needs.