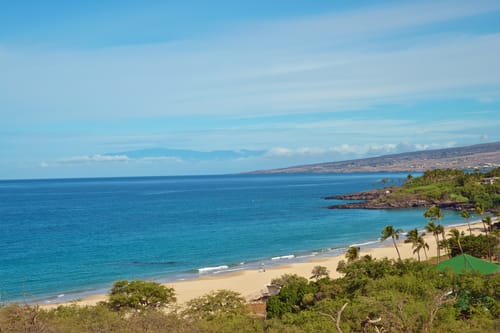 As professionals in the luxury real estate industry, the team at Mauna Kea Realty understands that on the Big Island of Hawaii, sustainable living has been a topic of particular interest in recent years. In fact, sustainable living is more essential for those who live in Hawaii than any other area in the U.S. Hawaiians make a huge effort to stand on their own, and not rely on the mainland for their needs.
How can you do your part to help our beautiful state become self-sufficient? It all depends on your talents and desires. For instance, if you have a green thumb, why not grow your own vegetable garden and even produce your own compost to curb waste disposal?
You may not be aware of it, but you could help save honeybees from extinction – and honeybees are a source of more than 80% of the state's food supply!
You've heard the phrase "farm to fork," but things have got to change if Hawaii is ever to be self-sufficient. On the Big Island, it's common for our population to eat fruits and vegetables grown in other states on the mainland, rather than our own. In turn, our own farmers often grow cash crops for export instead of growing the staples we could use right here in Hawaii.
You can contribute to our state's sustainability by even doing little things, like purchasing foods grown by farmers in our own community at Big Island
farmers' markets
. There are many of these markets where you can get the freshest fruits and produce, grown right here!
Looking for Big Island luxury real estate with incredible ocean views, or those located right on the beautiful beaches? Give Mauna Kea Realty a
call today
for access to some of the most desirable properties on the island.